New sea container weight regulations set to affect businesses in transport chain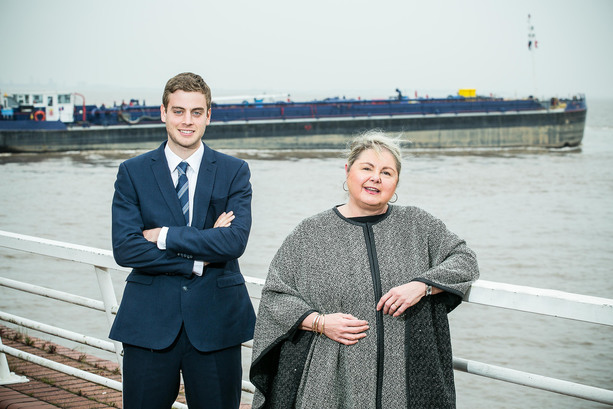 A 'World Trade at 1' event on Tuesday, May 17, will look at a major change in legislation relating to sea containers, which will have a significant impact on the responsibilities of businesses involved in the transport chain when it comes into effect on July 1, 2016.
Organised by Hull & Humber Chamber of Commerce and presented by specialist Hull-based shipping, transport and insurance law firm Myton Law, the seminar will explain the imminent change to regulations which apply to all types of containerised ocean freight and will affect exporters, freight forwarders, hauliers, container operators and shipping lines.
The amendment to the 'Verification of the Gross Mass of Packed Containers by Sea (SOLAS VI)' regulations is being introduced following a number of high profile incidents where inaccurately declared container weights have been identified as a contributory factor, most notably the MSC Napoli disaster in 2007 when the UK flagged containership ran into difficulty in the English Channel.
"It's essential that all concerned are up to date with what is required," says Myton Law's Sam Minall, who will present the seminar. "If operators fail to comply with this new regulation they may face criminal penalties.
"Also, failure to comply could lead to significant commercial repercussions for shippers who fall foul of the requirements, with containers which are delivered at the port without the required documentation potentially being left on the quay, incurring storage charges, or weighed by the carrier at significant extra expense."
Pauline Wade, the Chamber's Director of International Trade, said, "Container weight issues are a serious concern for safety of life at sea and while the mandatory nature of the new regulations is welcome businesses engaged in international trade need to be prepared. The Chamber supported by Myton Law aims to help them plan for the container weight verifications rules that come into force in July."
Already more than 50 delegates have signed up for the Hull & Humber Chamber of Commerce event, which will take place at the Hallmark Hotel, North Ferriby, close to the Humber Bridge, from 12 until 2pm on Tuesday, May 17.
Shipping lawyer Sam Minall and Myton Law colleagues will also be on hand after the seminar for consultation over lunch. With a degree from the University of Hull covering Admiralty law and carriage of goods by sea, Sam has a masters degree in Maritime Law from Bristol. He joined Myton Law, Yorkshire's only specialist shipping, transport and insurance practice, in 2011 and has also spent time on secondment with a major Lloyds of London P&I insurer.
The 'World Trade at 1' event is £29.50 plus VAT for Chamber members and £39.50 plus VAT for non-members. For more event details or to book, contact Lorraine Holt at the Chamber by email at l.holt@hull-humber-chamber.co.uk