New addition to Lloyd Dowson team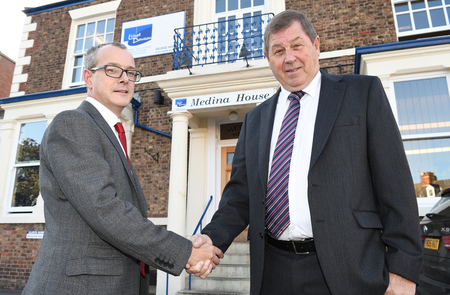 LLOYD Dowson, Chartered Accountants, Tax and Business Advisors with offices in Bridlington and Scarborough have made another addition to their team following the appointment of Chartered Accountant David Roberts. This takes the Lloyd Dowson team to 60 plus.
David Roberts has welcomed the opportunity to work at Lloyd Dowson so he can use his experience to work with a variety of clients to provide Accountancy and Business support and to be part of a successful team.
David Roberts said " Coming back into public practice from an industry role, it was important to me that I joined a forward thinking, proactive practice and to work as part of a client-focussed team. Lloyd Dowson has that focus, together with a strong sense of community and I am relishing the opportunity to work with David and his team to support our clients and to help in the development and growth of the practice."
David Dowson, Chairman of Lloyd Dowson said "We are pleased to welcome David to Lloyd Dowson as we know he will be a great asset to the team. He is extremely professional and has a strong commitment to client care. "
David is looking forward to a great future with Lloyd Dowson and having the sense of a job well done, he commented "I want to work closely with our clients at all stages of their business journey to help them to achieve their commercial and personal ambitions. "