Levelling Up, HS2 and NPR all looking like 'a bit of a train crash', says Chamber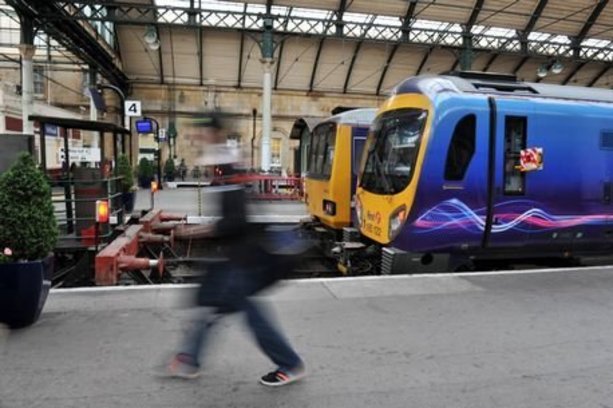 THE Government announcement today that the eastern leg of HS2 and Northern Powerhouse Rail will not go ahead has been widely condemned by business leaders in the North of England.
The Chamber's External Affairs Director, David Hooper, said: "This announcement wasn't a surprise after days of speculation, but is no less disappointing and has been widely condemned by business leaders, our MPs, and other Chambers of Commerce, leaving the Levelling Up promises looking like a bit of a train crash!
"HS2 was badly marketed, and while cutting journey times was almost a side effect of the scheme, the real issue was and remains rail capacity. We are still running what is effectively a Victorian railway, and the tracks are full of passenger trains with little or no extra space to run new train services.
"HS2 would have increased that capacity, allowing more freight to use the routes currently used by passenger traffic, eventually taking thousands of tonnes of freight off our roads, and onto the railways.
"Although it was eye-wateringly expensive, it was really about investing in a new railway to serve the country for the next 100 years.
"Now, the Government has gone back on its HS2 promises and NPR has also been cut.
"This area is still in dire need of faster trans-Pennine rail links and direct train services to our hub airport in Manchester from Hull, the only major city in the North of England not to have such a service. We are also in danger of losing our existing direct links from Grimsby and Cleethorpes to Manchester Airport, which is popular and well used.
"We have just secured a meeting in February with the new Chief Executive of Transport for the North, Martin Tugwell, with our MPs when all these concerns and many more will once again be raised, supported by our business leaders.
Reacting to the news that the eastern leg of HS2 and Northern Powerhouse Rail will no longer proceed as planned, Shevaun Haviland, Director General of the BCC, said: "This will be a huge disappointment to the thousands of businesses that were relying on HS2 and NPR to fire up economic regeneration through the improved capacity and connectivity of our rail network.
"While some places will benefit from these revised proposals, many companies have built their plans for the future around what they believed was a firm commitment from government to see these projects through in full.
"The economic benefits that they would have brought to areas across the Midlands and the North would have improved the lives of countless generations and created growth opportunities for businesses across the country.
"There is also grave concern that without more capacity on our railways, any significant progress on shifting more freight transportation off our roads and onto the rail network will be stymied, making it much more difficult to achieve our net zero ambitions."