Law firm recognised for 'outstanding support' and 'excellent service' in Legal 500 directory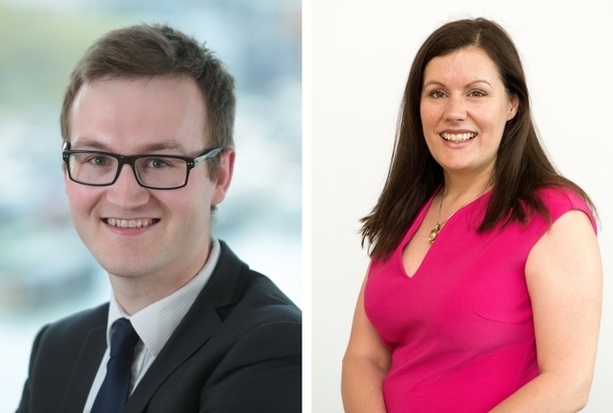 THE region's leading law firm has received another national accolade, with praise handed down for the 'outstanding support' and 'excellent service' provided by its teams.
The latest recognition for Wilkin Chapman solicitors comes in the 2017 Legal 500 publication. Known as the national 'law bible', the Legal 500 directory gives advice on the performance of practices across the UK – citing their strengths, and ranking them in tiers of expertise. It is compiled after extensive research undertaken with clients.
Just this summer the firm, with its headquarters on Cartergate in Grimsby and offices in Lincoln, Beverley, Louth, Alford, Horncastle and Sheffield, was listed as one of the UK's Top 200 law firms. Its position of 106th placed it firmly at the top of the region's legal profession.
In the Legal 500, the firm has been ranked in an impressive 16 practice areas, four of which are Tier One – the very highest you can get.
Those in Tier One include the firm's Family department, with Partners Mark Carlton and Lisa Boileau singled out for leading the team with a 'solid track record'.
The Commercial Property department is named for its 'thorough and knowledgeable' team, with Debt Recovery also cited - as an area that displays 'strength, innovation and experience'.
Agriculture is also a strong area for the firm, with the Legal 500 noting how it provides 'outstanding' support in a number of areas, including farm diversification and in the renewables sector. Partners Catherine Harris, Flora Bennett, James Lloyd and Jonty Pearson are all mentioned in the Tier One accreditation for the department and its team.
Other individuals mentioned include senior solicitor, Jonathan Baker. Based within the firm's Personal Injury and Clinical Negligence team, Mr Baker, is praised for combining a 'sharp, analytical mind with an excellent eye for detail'.
Just last year, Mr Baker was one of the youngest law professionals in the country to be awarded accreditation from the Law Society, aged just 28.
"There is no doubt the work of our team can be complex and challenging. However the rewards are most certainly there, when we help people to seek some answers and closure for what can have been a devastating time in their lives.
"A lot of people also come to us with the determination to act to ensure what they have been through is not experienced by anyone else. Policies can be changed and while it does not alter what has happened to that individual, it can change the future for others," said Mr Barker.
Meanwhile, commenting on the overall performance of his firm in the Legal 500, Wilkin Chapman Chief Executive, Des Mannion, said: "These rankings are based on totally independent client research and as a result this news is further testament to the fantastic work carried out by all at the firm.
"Coming on the back of yet another appearance in the UK Top 200 proves the ability of all within Wilkin Chapman to provide excellent client service, while developing to support the changing needs of businesses both regionally and nationally," he added,