Kites create animal magic in the skies above Beverley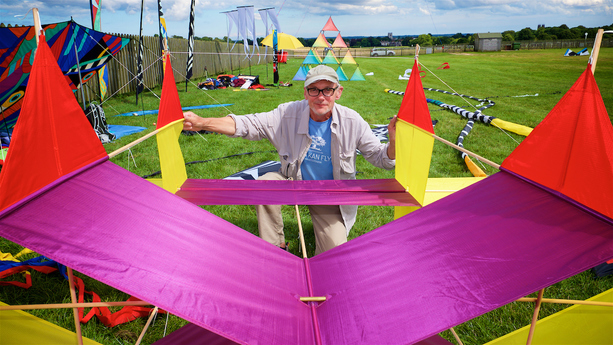 FLYING horses took to the skies above Beverley Racecourse accompanied by cats, bears, an elephant and a lobster as the Amy Johnson Festival brought its international kite weekend to the town.
Professional kite makers and fliers came from around the world and also from closer to home.
American national Ron Spaulding and his wife Baew travelled from Thailand with their inflatable kites which fly after the wind fills them up "like a pillow".
Mike and Fran Goddard came from Chapel-en-le-Frith in Derbyshire, Mike flying a Cody compound box kite and telling the story of the man behind the design. The American Samuel Franklin Cody arrived in the UK as a Wild West showman in 1890 and developed an interest in flying kites.
Mike said: "He was the first person to sail across the English Channel in a boat pulled by a kite. During the First World War he convinced our military leaders of the benefits of using a kite to hoist someone 2,000 feet in the air, in a basket, to act as a spotter, looking for the enemy."
Mike based his box kite on Cody's designs, built it at home 25 years ago and flew it on Saturday for the first time in 20 years, competing for space in skies crowded with that airborne menagerie as well as many more kites of various colours, ages, shapes and sizes.
Malcolm Goodman from Sunderland reminded crowds what it was all about with his "Wonderful Amy" kite leading a display of high-flying moth designs. The kite weekend was all part of the Amy Johnson Festival, organised to mark the 75th anniversary of the death of the Hull-born aviator. It was supported by Siemens Wind Power and East Riding of Yorkshire Council.
The Festival continues with a packed programme of events including the launch this week of "A Life in Pictures", a book of archive Amy photography compiled from family and media collections. For full details of other activities taking place as part of the Amy Johnson Festival please visit http://amyjohnsonfestival.co.uk/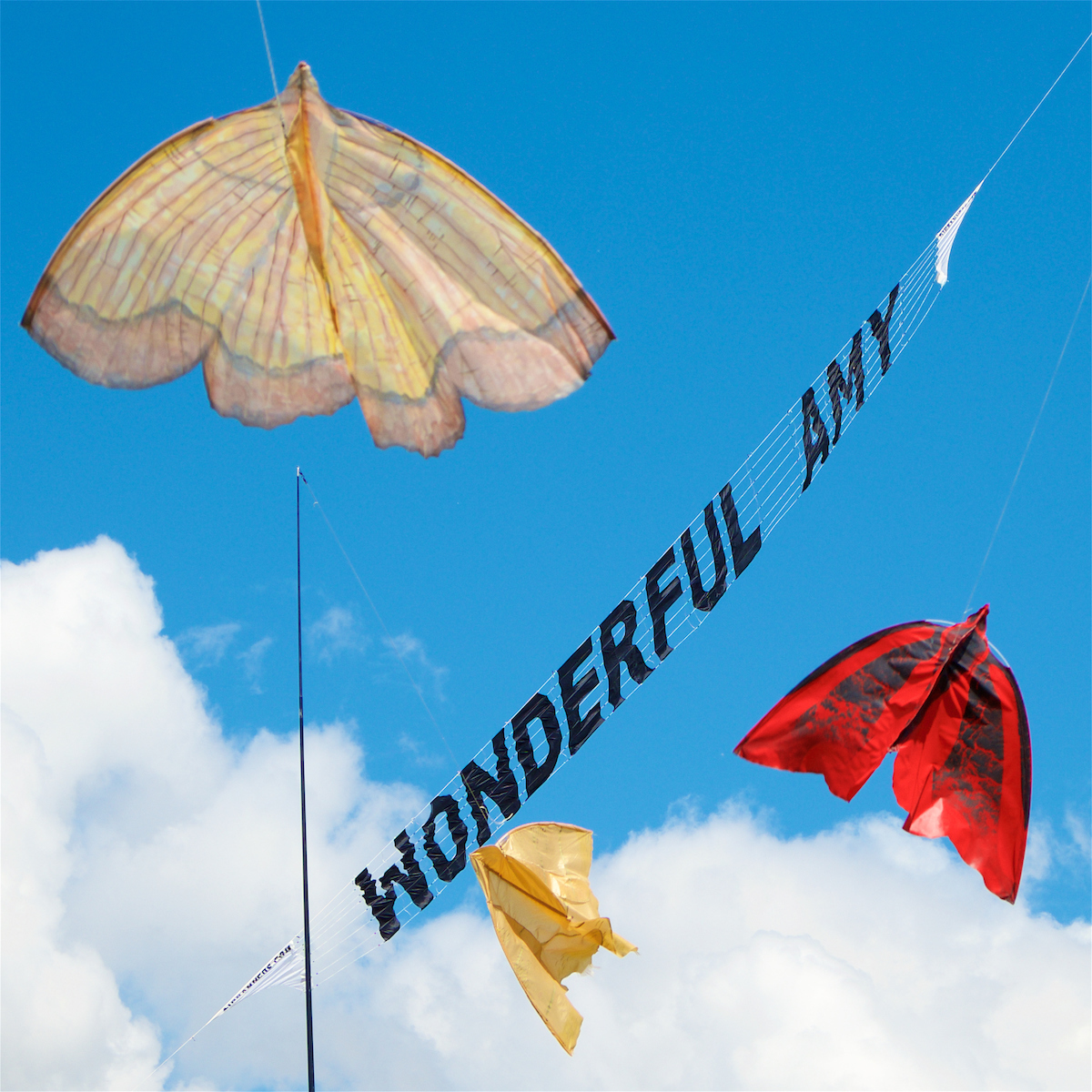 Some of the kites which took part in the festival.