Hull & Humber Chamber calls on Government to save British Steel's Scunthorpe plant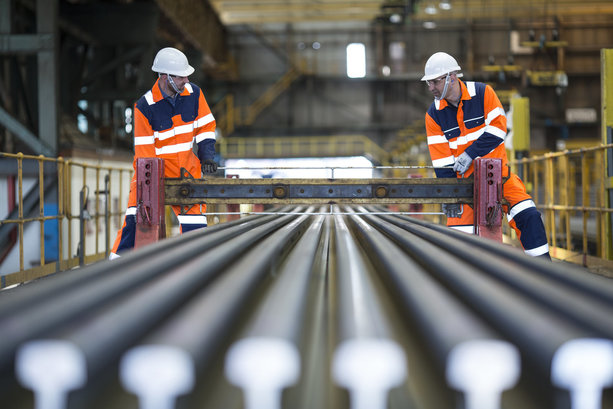 THE Hull & Humber Chamber of Commerce is deeply saddened by this morning's news that British Steel is to enter insolvency and our thoughts are with the people of Scunthorpe at this most difficult time.
The Chamber wants to see the British Steel Plant in Scunthorpe continue as a going concern – as a direct employer of 3,000 people in the town, and with many other local businesses reliant on the plant for their work, it is much too important to Scunthorpe and the wider Northern Lincolnshire region to be allowed to fail.
If the Government announces a Steel Task Force in an effort to save the plant, the Chamber would like to see this run by BEIS and led by a senior Government Minister.
We feel it is vital for UK manufacturing that we retain a steel industry and call on the Government to do everything that is required to ensure Scunthorpe continues as a going concern. One of British Steel's biggest customers is Network Rail which obtains 95% of its rail track from the Scunthorpe plant.
When the business was bought by Greybull Capital for a nominal £1 in 2016 and relaunched and rebranded, bringing back the British Steel name, the pride and the passion at the site had to be seen to be believed and it will be a travesty if it is allowed to fall due to circumstances largely beyond its control.
Scunthorpe MP Nic Dakin, who is the Chair of the All-Party Parliamentary Group on Steel, has urged all stakeholders to continue working together in order to protect the future of the steelworks in Scunthorpe.
He said: "The news today that British Steel is going into liquidation will add to the anxiety of steelworkers and their families.
"Government and stakeholders need to continue to work hard to find a way forward for this business. Everyone recognises that the steel industry underpins our manufacturing sector and is vital to our economic success. It is also crucial that a modern, independent nation has its own steelmaking capacity to ensure its own infrastructure and defence security.
"It's in the public interest and in the interests of taxpayers to ensure this business survives. Government must take the necessary steps to ensure its future.
"It's not only the biggest employer in our area, providing over 4000 highly paid and highly skilled jobs and supporting 20,000 more in the supply chain. It's an essential business for our national interests and it would be more cost effective to support it than let it close.
"The British Steel site at Scunthorpe is a national asset in terms of our independent steelmaking capacity and it is crucial that action is taken to secure these assets for the future so that we continue to have our own independent steelmaking capacity.
"The IPPR's analysis stating that the collapse of British Steel could lead to £2.8 billion in lost wages over a decade and a cost on the Government of £1.1 billion is clear evidence of why the Government must do all they can do to protect the steel works and the future of communities such as the one I am privileged to represent.
"On top of that would be the many £100 millions in cleaning up the huge site – almost the same size as the town of Scunthorpe itself and bigger than the entire borough of Chelsea and Kensington.
"The alternative to the continuation of the UK's independent long product steelmaking capacity based in Scunthorpe should be unthinkable to all us all."