Henry Samman Fund helps Belinda with Chinese internship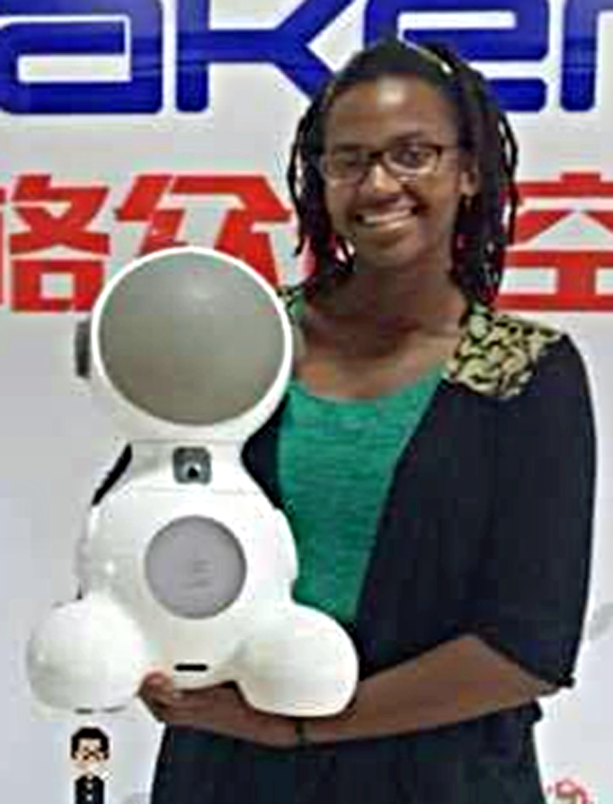 The Chamber's Sir Henry Samman Endowment Fund continues to support students studying abroad and one of the latest beneficiaries is Belinda Gabiro. Here she recounts her time in Shenzhen, China.
OVER the summer, I worked as a project management and business development intern at a robotics and artificial intelligence company called 7 Senses Labs, in Shenzhen China.
Ten months ago, the thought of travelling to warm China appealed to me as I browsed the CRCC Asia website in the cold winter months in Hull. The CRCC Asia programme offered an unpaid internship, Mandarin classes and cultural immersion activities.
As soon I was successful for the programme, I sought funding for the living expenses and the contribution from the Sir Henry Samman Endowment Fund helped me to reach my target.
An introduction to Chinese business culture seminar was not only eye opening, but proved to be a key driver of success for my internship. I learnt the importance of networking and maintaining good relationships for current and future partnerships. In China, these influential relationships which facilitate business are known as one's 'guanxi '.
The role of project management improved my confidence in implementing a new system. I introduced the software 'Trello' to help different teams communicate and document progress on a digital whiteboard systematically. Amongst other things I learnt through training people, I developed empathy for employees who were not enthusiastic about learning how to use new software, so I took initiative to support individuals by writing an easy-to-follow guide, Q&A booklet and other reference material.
Shenzhen is a technology hub, much like Silicon Valley for China and one the fastest growing cities in the world with a population of over 10-million people. This summer, Shenzhen hosted the annual conference for the FAB network of technology designers, makers, vendors and government officials from over 75 countries. To me, this was an excellent opportunity to better my understanding of the role of the technology industry in different countries. In addition, this showcased my ability to represent an organisation and I learned how to build business relationships.
A vibrant part of Chinese culture is the leisurely activities. I especially enjoyed taking part in Kung Fu, Tai Chi and Yoga. On my weekends, I went hiking and camping at nearby beaches.
After my internship period of two months, I explored the popular tourist destinations in China. First, I escaped to the countryside, visiting Guilin, and a close by village called Yangshou where I swam in the Yulong River with locals. Next, I travelled to the south west to see the old, hippy Tibetan towns of Dali and Lijiang, I also cycled around the charming lakes and mountains of Shangri-La.
I then sought out the spiciest hot-pot and pandas in a city called Chengdu and headed north to the most scenic national park called Juizhaigou, before visiting China's capital Beijing. I discovered life in the hutongs, and then socialised in Shanghai. Finally, I left for Hong Kong, a city made of enchanting islands and a stunning night skyline. In addition to personal development, I enjoyed meeting fellow backpackers along the way.
In October 2016 I started an intermediate course in Mandarin with the Confucius Institute at the University of Hull where I continue to attend 'Chinese Corner' society to supplement my learning.
In conclusion, the experience of an internship in China has widened my scope. I look forward to encouraging my peers and other young people to take opportunities to volunteer abroad as a careers ambassador at the university.