Girl Power takes over at the Chamber on International Women's Day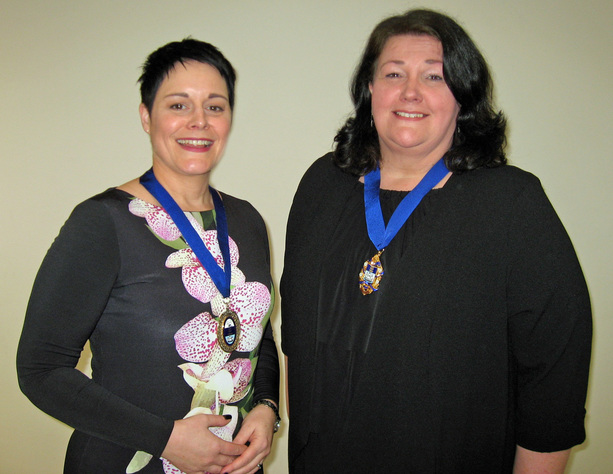 SALLY Booker and Kathy Fillingham made it a double-whammy as they became the new President and Vice-President of the Hull & Humber Chamber of Commerce on International Women's Day.
The pair took office at the Chamber's AGM which saw P&O's Port Manager for Hull and Teesport take the Presidential Chain of Office from media and PR consultant Phil Ascough.
Sally, originally from Kent, is one of many people who have moved to the area and stayed. She said: "It's an honour to be elected as President – and on International Women's Day!
"The Chamber has been very good to me in helping me get to know lots of local businesses.
"The region is a great place to live and work and there's a lot going on and we have the right people in the Chamber to get our voices heard".
"I'd like to thank the Chamber for making me President and I look forward to working with businesses throughout my year in office.
Her Vice President, Kathy, of KF Associates, is a business support facilitator who is also looking forward to her new role with the Chamber.
Outgoing President, Phil Ascough, who led for the Chamber during Hull's UK City of Culture Year, said he had been proud to represent the Humber as the business gateway to Europe, noting that the Government was just beginning to address the big issues of Brexit. "I hope we can achieve an international trade environment which supports business without tariffs".