From West to East, new solicitor welcomed at leading regional law firm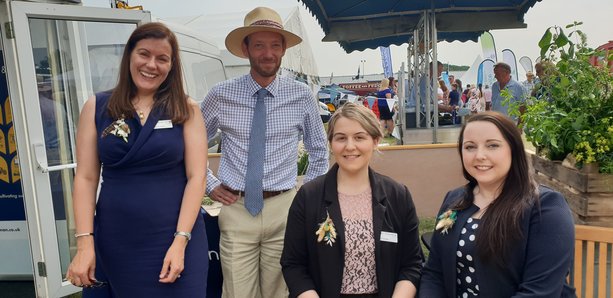 FROM Cumbria to East Yorkshire, new Wilkin Chapman solicitor Holly Berwick is delighted to have re-located to Beverley to join the Humber region's leading law firm.
Holly has switched from west to east, relocating with her partner to live in the East Riding market town from her previous home in Whitehaven. Cumbrian-born, Holly successfully completed a law degree at the University of Chester before living and working in London.
Her return to the north west, saw her join large Cumbrian law firm Brockbanks in Whitehaven – initially doing secretarial work, before rising to Paralegal and embarking on her LPC, (Legal Practice Course) part-time at The University of Law in Manchester.
Successfully qualifying in February of this year, when it was time for pastures new her research brought her to Wilkin Chapman's door where she has joined the Agricultural team.
"For me, it was not just the case of seeing a position advertised and applying. I studied where I wanted to be and wanted to relocate to another large and highly reputable firm with the opportunity to develop. I am now really looking forward to working with the agricultural team here," said Holly.
Welcoming Holly, Wilkin Chapman's head of the Beverley office, Partner Teresa Thomas said: "In this area we are often told of the 'brain drain' and the inability for the region to retain or attract young, talented people. However, Holly is an ideal example of how we can and do attract people here, if we have the offer right in terms of opportunity for growth and development."