Focus on Customs Procedures and CDS in June!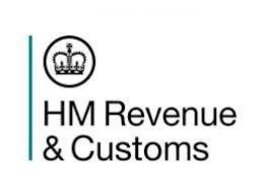 In June we are focussing our training programme on Customs. This is such an important aspect of international trade, and it is essential that both importers and exporters get it right. Getting customs procedures or documentation wrong will lead to delays and unwanted costs, including possible fines!
We are running a full-day Customs Compliance, Procedures and Documentation course on Thursday, 16th June followed by a half-day workshop on the Customs Declarations Service (CDS) on Thursday, 23rd June. Please see below for details of each course and click on the links to book your place(s).
Customs Compliance, Procedures and Documentation – 16th June
It will consider the impact of the latest UK Customs Procedures and will explain in detail your obligations and responsibilities to HMRC. It will outline the duties and taxes currently payable on entry of goods into the UK and the bases of calculation, and also the need to produce a proof of removal for VAT reconciliation. The course will also discuss preferential and non-preferential origin and how to indentify if your goods satisfy the rules of origin.
COURSE PROGRAMME:
The role of HMRC
World Trade
UK EU Trade
Duties and VAT
Duty Relief Regimes
Export and Import Declaration Entries
Classification of Goods
Customs Procedures Codes
Rules of Origin and Preferential Trade
UCC
Managing the Customs Process
Please click here for further details and to book your place.
Customs Declarations Service (CDS) – 23rd June
CDS will replace the Customs Handling of Import and Export Freight (CHIEF) system from 31st March 2023. The migration from CDS to CHIEF will take place in 2 stages.
Stage 1 - IMPORTS: From 30th September 2022, import clearances will have to be submitted via CDS.
Stage 2 - EXPORTS: On 31st March 2023, CDS will replace CHIEF for exports.
In this workshop, we will provide an overview of how CDS works and the main differences to the current system that you should be aware of:
Introduction to the new CDS
Completion rules for CDS
What do you need to do to be ready for CDS?
Overview of the Data Elements which will replace the CHIEF 'boxes'
Details of the changes across each data element
Where to go for help and support
Please click here for further details and to book your place.