East Riding Business Funding Roadshow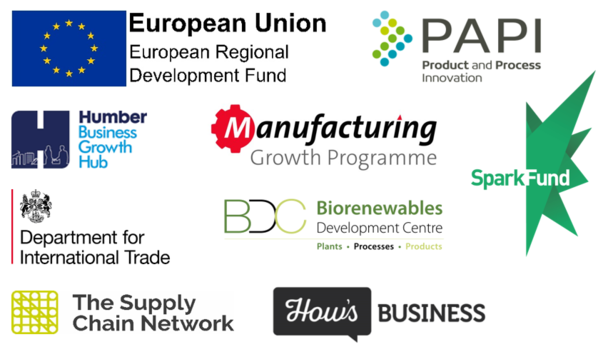 DO you want to boost profit and growth in your business? Are you aware of all the business grant funding options currently available in East Riding? Join the PAPI (Product and Process Innovation) project on the 27th November 2019 for a Business Funding Roadshow at Ergo Connects, Hessle, from 9am-11am.
The event will see a variety of business funding and support programmes come together in one place so that businesses can find out which is suitable for their needs. Each funding programme will present their details to the audience and afterwards there will be time for you to talk with them about your individual business funding needs.
One business who previously attended said "it's hard to release time in a business - but this is probably the best 2 hours receiving business help/support I have ever spent!"
Attendance is free and breakfast is provided. Book your place here: http://bit.ly/31nDSTR or email papi-project@york.ac.uk for more information.
Funding programmes supporting this event include:
PAPI Project – 40% grants for SMEs to purchase equipment which enables innovative new/improved products.
How's Business Growth Hub - Helps your business grow and develop by providing free, high quality support, digitally and face-to-face.
SparkFund - An innovation support and grants programme that will help you to improve or develop exciting new products, services or processes.
Manufacturing Growth Programme - Helping you to make improvements by identifying, understanding and removing barriers to growth.
Department of International Trade - Selling overseas doesn't need to be difficult and can be made easy given the right information.
Biorenewables Development Centre - An open-access R&D centre, based at the University of York, working at the interface between academia and industry to convert plants, microbes and biowastes into profitable biorenewable products. Currently offering £1000 of funded time to Yorkshire SMEs.
The Supply Chain Network - A business support programme that aims to link your company to supply chain opportunities and assist business growth.
Humber Business Growth Hub - The Growth Hub can signpost you to a range of business support information and organisations who provide a wide variety of services, including funding, training courses, events, support, advice, mentoring and business services who can help your business.
To book your free place, please visit: http://bit.ly/31nDSTR