Chamber welcomes HEY LEP going into local authorities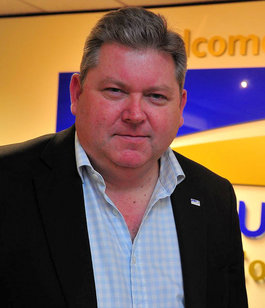 DR Ian Kelly, Chief Executive of the Hull & Humber Chamber of Commerce, today welcomed a letter from Neil O'Brien MP, Parliamentary Under Secretary for Levelling Up at the Department of Levelling Up, Housing and Communities and his colleague Paul Scully MP, Parliamentary Under Secretary in the Department of Business (BEIS) to integrate Local Enterprise Partnerships into local democratic institutions (local councils).
There has been a changing landscape for business over the past quarter of a century with Training and Enterprise Councils, Business Links, then Regional Development Agencies and now Local Enterprise Partnerships which have proved useful as quangos for Government in intervening in local areas to support regeneration.
The announcement by Ministers today to put them into the new Local Government arrangements either through Elected Mayors or Combined Authorities will help reduce confusion with business organisations like Chambers of Commerce, the FSB, and IOD, who are the genuine representatives of local business communities.
As the quangos are integrated into local government we will look to define the boundaries of how new Government spending on local Levelling Up and regeneration will work in the most positive way.