Chamber welcomes Government move to issue EORI numbers to exporters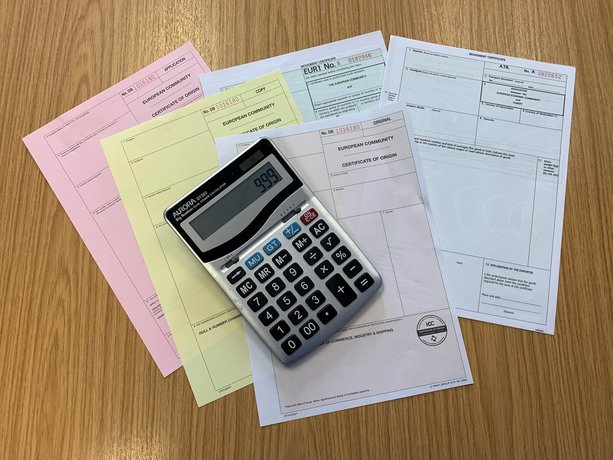 THE Government announcement that it will now automatically issue EORI numbers to businesses has been welcomed by the Hull & Humber Chamber of Commerce.
In the event of a no deal Brexit, the move will enable UK firms to continue to trade with EU member countries after the UK leaves the EU.
Businesses had been encouraged to apply for an Economic Operator Registration and Identification (EORI) number, but take-up had been slower than expected.
Now, the Government will start automatically enrolling UK firms in the customs system as it speeds up preparations for a no-deal Brexit and the auto-enrolment scheme for firms which haven't already got their ID number will mean 88,000 more firms would be registered in the next few weeks.
Pauline Wade, the Chamber's International Trade Director, said: "This is a sensible move by the Government to make sure more businesses are in a position to continue to trade with the EU after October 31.
The Chamber is currently running workshops on customs declarations with the training highlighting what businesses need to know to complete customs declarations accurately and efficiently. More information on those courses can be found here https://www.hull-humber-chamber.co.uk/events
The British Chambers of Commerce has also been lobbying the Government to issue EORI numbers to businesses. A spokesman said: "This step is long overdue, yet welcome. The BCC has campaigned for many months for the Government to issue EORI numbers to businesses, rather than simply wait for them to apply. This common sense step will prompt more traders to prepare for change, and consider what else they need to do to be ready for a possible 'no deal' scenario. 
"Issuing EORI numbers is only a first step. Businesses still need clarity on many other cross-border trade issues, such as customs procedures at borders following a no deal exit and when the Government will launch an official database to provide ease of access to information on tariffs and quotas.
"The Government must urgently provide answers to these questions,  and ramp up both guidance and support for businesses."