Chamber urges businesses to take up free Peer Networks support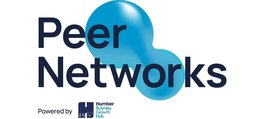 SME business leaders are being encouraged to engage with the new Peer Networks Programme which is designed to help them grow and develop their organisations.
Peer Networks is a national peer-to-peer networking programme for SME leaders which is being delivered locally by the Hull & Humber Chamber of Commerce.
The Chamber's International Trade Director, Pauline Wade, is leading the programme. She says: "We are creating diverse cohort groups of individuals to collaboratively work through common business issues.
"Businesses which seek external advice or undertake formal training are more likely to improve their overall performance, and many prefer to take advice from trusted sources when presented with external challenges and opportunities.
"Peer Networks are tailor-made to meet that demand, providing a cohort of up to 11 SME owners for you to work with to build your business together.
"Through interactive action learning we will enable you to discuss your own challenges, gain and reflect on valuable feedback and implement solutions to overcome them.
"Our expert facilitators give you the opportunity to create a trusted support network that works for you, helping you to build and strengthen your business and improve overall performance.
Peer Networks also provide a 1:1 advice, mentoring and coaching service delivered by experts in sector challenges, executive leadership, sales, marketing, finance, HR and more.
Who is it for?
The Peer Network Programme is for any SME business leader or owner who may be interested in learning more and is available to any SME business (trading in the Humber Region) that has:
Operated for at least a year
At least 5 employees
A turnover of at least £100,000
Benefits
While the long-term objectives of the programme include positioning businesses for future success and improving their overall performance, Peer Networks also provides the support that businesses need to tackle the short-term issues that are affecting them now, including those related to COVID-19 and end of the Brexit transition period.
The Peer Networks Programme is created for business by business.
This is a unique opportunity that is fully funded by the Humber Business Growth Hub and delivered in partnership with the Hull & Humber Chamber of Commerce.
The Peer Networks Programme is being delivered virtually and will run until March, 2021.
If you would like further information and to be considered for a place on the programme, please email Pauline Wade at Peernetwork@hhchamber.co.uk
More information about the programme and eligibility requirements can also be found here www.humbergrowthhub.org/business-support/peer-networks