Chamber stands by claims as MPs back call for action over trans-Pennine rail downgrading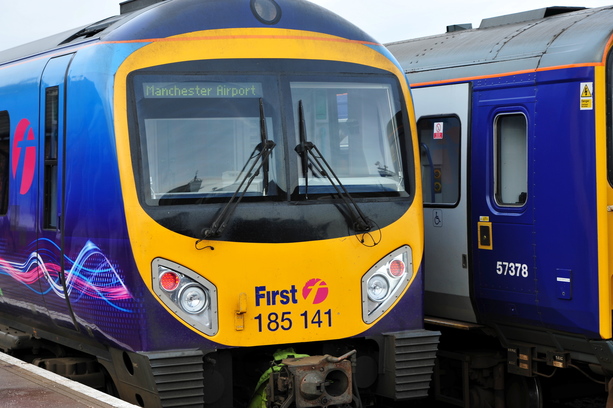 TWO of Hull's MPs are backing the Chamber's campaign to hold TransPennine Express to account for downgrading its Hull to Manchester rail services.
The Chamber is inviting the Managing Director of TransPennine Express, Leo Goodwin, to a meeting in Hull with MPs, rail consultants and business leaders to explain his company's downgrading of Hull's vital rail links between Leeds and Manchester to a "stopping service" which from May 20 will include 10 stops and longer journey times.
Hull MPs Diana Johnson and Emma Hardy are now backing the campaign and have issued a joint statement to the Press backing the Chamber's request for a meeting in Hull. They said: "Alongside the fact that it will be decades before Hull sees any improvements to our rail infrastructure, it is totally unacceptable to Hull passengers and our business community that Hull will soon be seeing slower trans-Pennine rail services. This is not an 'improved' service.
"We've already raised the issue in the Commons and look forward to making this case in Hull to the Managing Director of TransPennine Express, alongside Hull and Humber Chamber of Commerce and other representatives from Hull."
TransPennine Express has claimed the Chamber has been poorly advised and has got its facts wrong, but External Affairs Manager David Hooper says the Chamber stands by its story as the evidence is clear and is all in the public domain.
David said: "We have been working with independent rail advisors with vast experience of the rail industry on this. To be clear, the Chamber's facts are correct and can be easily verified.
"The 2012 National Rail Timetable is available online and clearly shows just FOUR stops between Hull and Manchester. From May 20, 2018 there will be 10 stops.
Below is a link to an official rail information and booking site. TransPennine Express's own website has the information, but it is much less user-friendly to navigate. Fill in Hull on the top box & Manchester Piccadilly on the second. Choose a few times through the day to get sample train times.
"Then repeat the exercise for a date after the 20th May when the timetables change and you will observe the increase in times, (varying throughout the day).
"I took a typical journey for early afternoon which added 6 minutes, others add 8 minutes, while others are slightly less. Some evening services are up to 15 minutes longer.
"Try then doing the same exercise for Newcastle to Liverpool, or Scarborough to Liverpool, and you will observe the massive reductions in journey times for those services, cutting 22 and 26 minutes off journey times.
"Another example I have researched, both running on a Tuesday evening, one next week, and one after the May timetable changes clearly show a 15-minute increase in journey times.
Hull to Manchester Piccadilly:
Tues, Feb 20, 21.38-23.37 – 1hr 59mins journey time.
Tues, May 22, 21.40-23.54 – 2hr 14 mins – that's +15mins longer.
Feel free to check it yourself using this link: