Chamber presses new Business Secretary on Steel and Devolution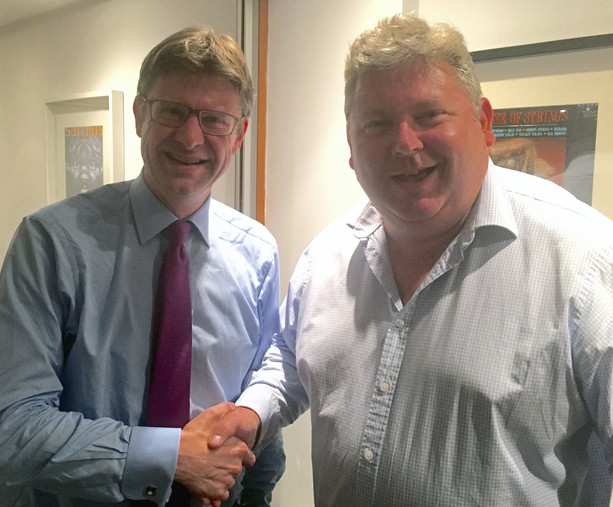 HULL & Humber Chamber of Commerce Chief Executive Dr Ian Kelly met with the new Secretary of State for Business, Greg Clark, at a British Chamber of Commerce event in London yesterday.
Dr Kelly questioned the Business Secretary on the Prime Minister's plans for a new approach to industry policy. He indicated the Chamber's support for an active approach which "batted for British business" and highlighted the Chamber's support for the new British Steel company in Scunthorpe in fending off unfair dumping of subsidised Chinese steel on the UK market in recent years.
Dr Kelly also highlighted to the Secretary of State that in his (Greg Clark's) new role, looking after business, the Chamber hoped he would support involving the views of both business and Members of Parliament as formal stakeholders in any future devolution deals rather than just relying on the views of local authority leaders. Locally Dr Kelly felt this would help keep the Humber's four local authorities together operating as a "functional economic unit" which was helping turn the "Humber Energy Estuary" concept into a global brand which should bring new jobs and investment into Grimsby, Scunthorpe and Hull.
The Chamber has previously expressed concern that a combined local authority deal on devolution for the rural economy of greater Lincolnshire will damage the Grimsby and Scunthorpe urban economies involved with it and limit the prospects for Hull to be a major city on behalf of the city region in the Northern Powerhouse.