Chamber congratulates Cleethorpes on "excellent National Armed Forces Day which showcased resort to nation"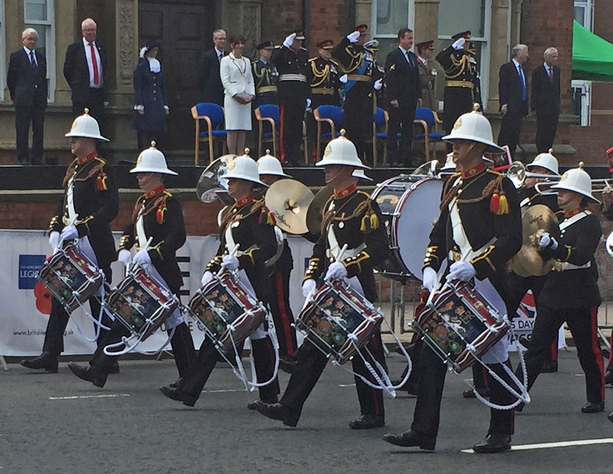 CHAMBER Chief Executive Dr Ian Kelly was one of those who attended the National Armed Forces Day in Cleethorpes over the weekend and has congratulated the Leader of the Council Ray Oxby and organisers for an "excellent event which showcased the town to the nation".
Around 180,000 people flocked to one of the biggest events in the resort's history to celebrate the nation's armed forces.
There were parades by serving military personnel, veterans and cadets and air displays by the Red Arrows and the Battle of Britain Memorial Flight, as well as plenty of action on the beach with parachutists landing and mock invasions by the Royal Marines.
Among the VIP visitors to Cleethorpes were the Prime Minister David Cameron and the Duke of Kent who watched the celebrations.
The event brought a big boost for local businesses throughout the weekend, as visitors enjoyed street entertainment, food and drinks stalls and displays of vehicles.
The event was rounded off with music and firework displays.