Chamber Chief Executive appointed to Northern Powerhouse advisory board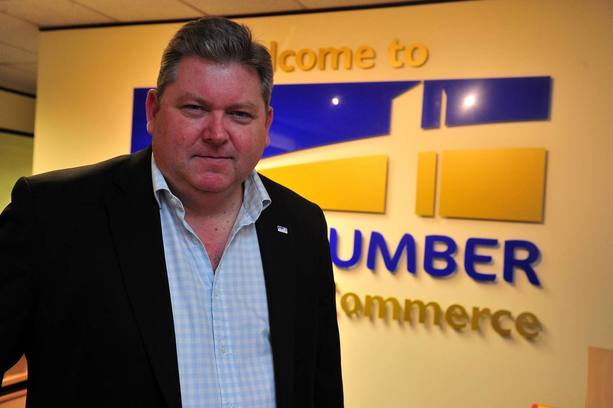 CHAMBER Chief Executive Dr Ian Kelly has been appointed to the advisory board of UK Northern Powerhouse International Conference to help it drive forward its plans for supporting significant growth in the Northern economy.
Dr Kelly will support UK Northern Powerhouse in matters including reviewing and monitoring government responses to the 10 recommendations outlined in the Outcomes Report of the 2016 UK Northern Powerhouse Conference.
Dr Kelly joins the advisory board chair, Lord Bob Kerslake, who is a former Head of the Civil Service, and will be part of the group advising on topics and debates for inclusion in the 2017 UK Northern Powerhouse International Conference & Exhibition, which takes place on February 21 and 22 at Manchester Central.
The advisory board will also be responsible for championing innovative private sector Northern Powerhouse projects that will make a contribution to the realisation of economic growth in the North of England.
Dr Ian Kelly, who has been Chief Executive of Hull and Humber Chamber of Commerce and its seven subsidiaries since 1995, organised the merger of Hull and the other four local Chambers in the Humber region in 1999. He has previously worked at the House of Commons, in the Australian Parliament as well as lecturing in British Politics at Leeds University. He is a non-executive director of British Chambers of Commerce and Finance Yorkshire and has been involved in numerous national, regional and local committees, partnership bodies and senior positions in public life over the years.
Other advisory board members include Alexandra Jones (CEO, Centre for Cities); Ajaz Ahmed (founder of Freeserve and Chair, Federation of Asian Businesses), Pat Ritchie (CEO, Newcastle City Council); John Mothersole (CEO, Sheffield City Council); Roger Marsh OBE (Chair, Leeds City Region Enterprise Partnership LEP); and Sarah Green (Director for Member Relations & Regions & Nations, CBI).
Earlier this year, the UK Northern Powerhouse Outcomes Report was published following substantial research into business attitudes at the 2016 UK Northern Powerhouse Conference and Exhibition, which took place in February.
The report includes a range of recommendations as next steps for those concerned with ensuring the Powerhouse fulfils its potential. These include simplified governance encapsulating devolved city regions and central government and revenue raising powers for local government in order to enable them to reinvest locally.
The group has also called for the establishment of a Northern Powerhouse Export Agency and a Northern strategy for science, skills and research, along with the creation of a Northern Powerhouse Investment Fund.
Dr Kelly said: "The proper execution of the plans outlined by the UK Northern Powerhouse have the potential to transform the region, both in terms of its economy and the life chances of those who reside within it. I am delighted to have been appointed to the advisory board of such an important initiative and look forward to playing my part in ensuring that these plans happen."
Martin Venning, director of UK Northern Powerhouse Conference and Exhibition, said: "This is a pivotal period for the UK Northern Powerhouse. The ramifications of Brexit and its attendant effects on the economy mean a strong force is needed to ensure that the interests of the North are well-represented and – more importantly – that the initiatives that will make a difference in this region actually come to fruition.
"The Northern Powerhouse Independent Economic Review published by Transport for the North has demonstrated that if the right steps are taken, then the Northern economy can expand by an extra £97bn and 850,000 jobs by 2050. However, without the right action, the North will be further alienated from the South East and many opportunities will be lost.
"This transformation of opportunity in the North cannot be reached by Government funding alone. We need business, policy-makers and other key stakeholders to come together and play their part in building a stronger, more productive and stable Northern economy. Our advisory board has been carefully selected to help us achieve just that and we couldn't be more pleased with these appointments."
The 2017 UK Northern Powerhouse Conference and Exhibition takes place on February 21 and 22 at Manchester Central and is expected to attract some 3,000 delegates over two days.
The conference is one of the few events to attract delegates from across the entire range of sectors, with leading political, academic and business figures from across the North of England present.
Topics being addressed during the conference include productivity, manufacturing, transport and infrastructure, housing, devolution competitiveness, productivity and the North as an international powerhouse.