Business network groups to lunch with HSBC's head of corporate banking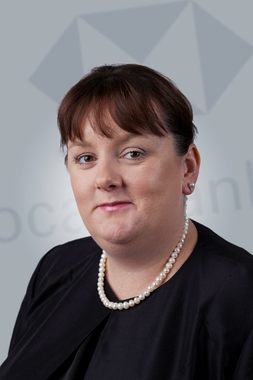 WOMEN in business throughout the Humber and Lincolnshire are invited to attend a networking lunch with Amanda Murphy, HSBC's UK head of corporate banking, who will be the guest speaker.
The Women@1/Pro 6 Annual Lunch, organised by Hull & Humber Chamber of Commerce, will be held at the Ashbourne Hotel, Vicarage Lane, North Killingholme, on Tuesday, October 4, from 12 noon for 12.30pm. The cost of the two-course meal will include a goody bag and business card raffle.
Amanda says: "Having a range of roles all over the world has been great. It's been an opportunity to demonstrate that regardless of your gender, if you're prepared to work hard, if you're prepared to deliver – with customers, colleagues and external stakeholders – the gender issue goes away very quickly."
Places at the lunch are £19.95 (£23.94 inc VAT) per person and have to be paid for in advance. For more information on the event call Anne Tate on 07776 302209, or to book your place, visit www.hull-humber-chamber.co.uk or call Marilyn Waud on 01472 342981.