Business briefing promotes Christmas crime prevention campaign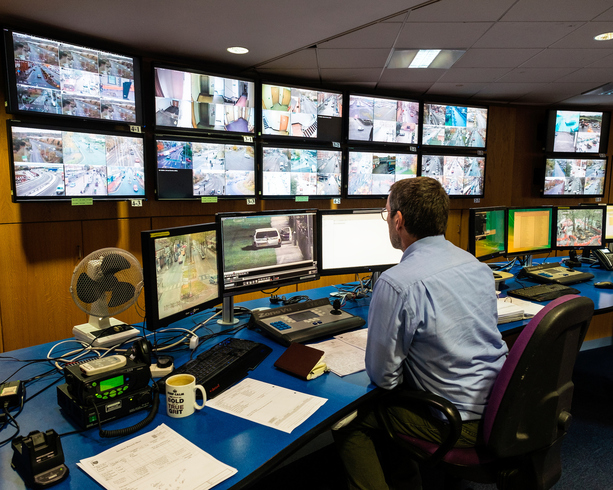 Humberside Police have joined forces with HullBID and Hull City Council to help businesses in the city centre cut the cost of crime this Christmas.
Major retailers and small independent traders heard how the partnership is working to protect the businesses and their customers at the busiest time of the year.
A briefing organised by HullBID at the Mercure Hull Royal Hotel delivered a series of messages about how businesses can help themselves and how they can access support when they need it.
Inspector Kirsty Tock from the City Centre Policing Team outlined the retail arm of Operation Yuletide, which will see extra, high-visibility policing to deter and tackle crime in the busy retail area whilst also providing a reassuring presence to shoppers in the area. Insp Tock also told how her team are working with various homeless agencies and community safety partners to deal with aggressive beggars and anti-social behaviour linked to their activity.
Businesses also heard about the Civic 1 CCTV system in Hull which helps prevent and detect those offending. In addition they were encouraged to report anti-social behaviour and were advised about the action which can be taken against offenders.
PC Andy Allen, the Humberside Police Crime Prevention Officer, provided an interactive crime prevention presentation to highlight basic principles of how to prevent and deter shop theft. He emphasised the importance of prevention rather than detection, implementation of simple security measures and working as retail partnerships to share information on known or banned offenders.
Insp Tock said: "The key to reducing shop and retail crime is the police, local partners and businesses working closely together to prevent businesses from becoming a target by thieves. This event was designed to give businesses tips and guidance on how to remove vulnerability by simply altering the shop layout and co-ordinating security arrangements in partnership with other stores, the police and the HullBID radio system.
"My team are working with retailers in the run up to Christmas, which is their busiest time of the year. We'll have additional high visibility patrols on patrol in the city centre to deter criminality and anti-social behaviour, respond to calls for service and engage with the businesses and shoppers picking Christmas gifts for their loved ones."
Kathryn Shillito, HullBID City Centre Manager, said: "Investing in security to protect our members' businesses and their customers is one of HullBID's main areas of activity. We work closely with Humberside Police and Hull City Council throughout the year and particularly during the build-up to the festive season.
"Feedback from this briefing has been very positive. Businesses recognise the need to be alert and vigilant and they realise that you can never have too many reminders about how to protect yourself against criminals.
"We help the businesses by providing a very effective radio system, which enables them to spread the word about criminals operating in the city centre, and with a CCTV service which has proved invaluable. We also employ two support officers who liaise with businesses, the police and the City Council's anti-social behaviour team."
Sarah Parker, co-owner of the Across the Continents gift shop in Prospect Street, Hull, said: "The HullBID support officers told us about this event and we attended because we have had issues with crime in the past and we want to protect our customers and suppliers.
"We sell unique art and craft products on behalf of creative people from across the region. They are all very small businesses and cannot afford to lose stock to theft or other criminal activity. We've changed the layout of the shop a few times to deter thieves and we picked up some useful ideas from this event."
Alison Baldwin, Store Manager at House of Fraser Hull, said: "As a major retailer in the city, it is important we work with the BID and the local community to ensure both locals and visitors to Hull have a safe city to shop and work in. Therefore I am very supportive of this initiative. Having attended the business briefing I do believe that if all partners work closely together we can make a difference to the City."