BCCC's Hon Patron Lord Howard meets Trinidad's President, appoints new Chair and Country Manager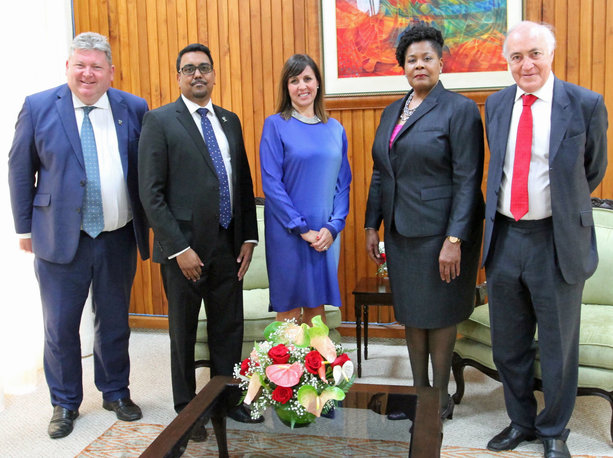 THE British-Caribbean Chamber of Commerce (BCCC) has held talks with the President of Trinidad, Paula-Mae Weekes as part of a visit led by former Home Secretary Lord Michael Howard of Lympne, British-Caribbean Chamber Chief Executive Dr Ian Kelly and Deputy Chief Executive Pauline Wade.
The delegation was joined by Deputy British High Commissioner for Trinidad, Caroline Alcocke, for the discussions.
Lord Howard met with the Trinidadian President to discuss Brexit, trade and the crime agenda which is of particular interest to both the President and Lord Howard QC who share a legal background. They reflected on a share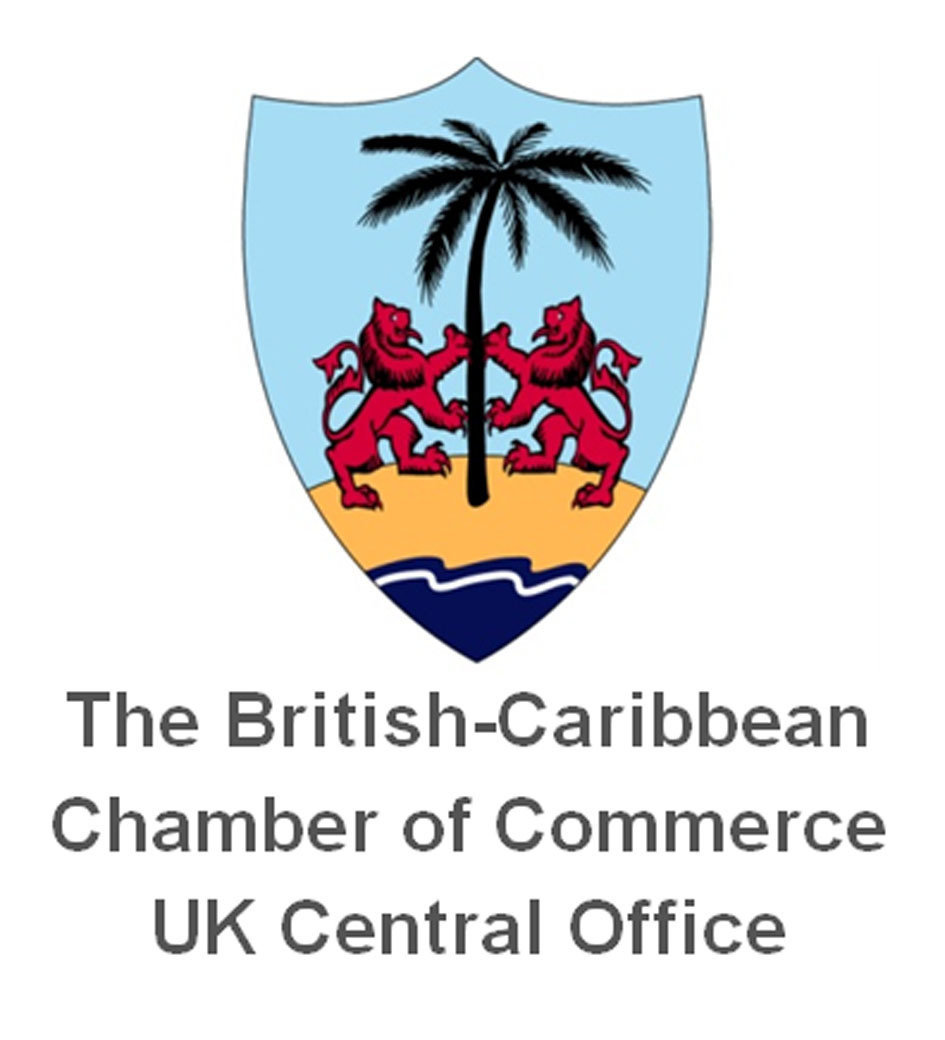 d passion for tackling crime in their respective countries.
The Chamber will also be exploring going forward with the President's office new opportunities to help the young people's agenda in Trinidad.
The British-Caribbean Chamber of Commerce is owned and operated from Hull. It was established by the Hull & Humber Chamber of Commerce in the UK in 2000 and in 2001 in Trinidad during a trade mission led by the Rt Hon Alan Johnson MP (then UK Trade Minister). The BCCC was created with the support of the British Chambers of Commerce, the Foreign and Commonwealth Office, Caricom (Caribbean Community) and endorsed by Her Majesty the Queen.
The BCCC helps British firms play a part in the Caribbean economy; and assists Caribbean companies find their place in the UK market. The BCCC has offices in the UK and Trinidad along with advisory boards, Honorary Chairmen and Consuls operating in St Lucia, Barbados, Cuba and the Bahamas.
During the visit to Trinidad, Lord Howard also met with the Trinidad Advisory Board of the Chamber and its members to discuss Britain's exit from the European Union.
In other developments, businessman Dr Ravi Rampersad, a partner at Deloittes in Trinidad, became the new Chair of the Trinidad Chapter of the BCCC, while Nicole Simon-Thompson was confirmed as the new Country Manager.
The BCCC's updated website was launched to coincide with the visit for any Caribbean businesses looking to join the Chamber, or to export to the UK, or to assist UK exporters into the Caribbean.
The BCCC's website can be found at www.britishcaribbean.com or for further information, contact p.wade@britishcaribbean.com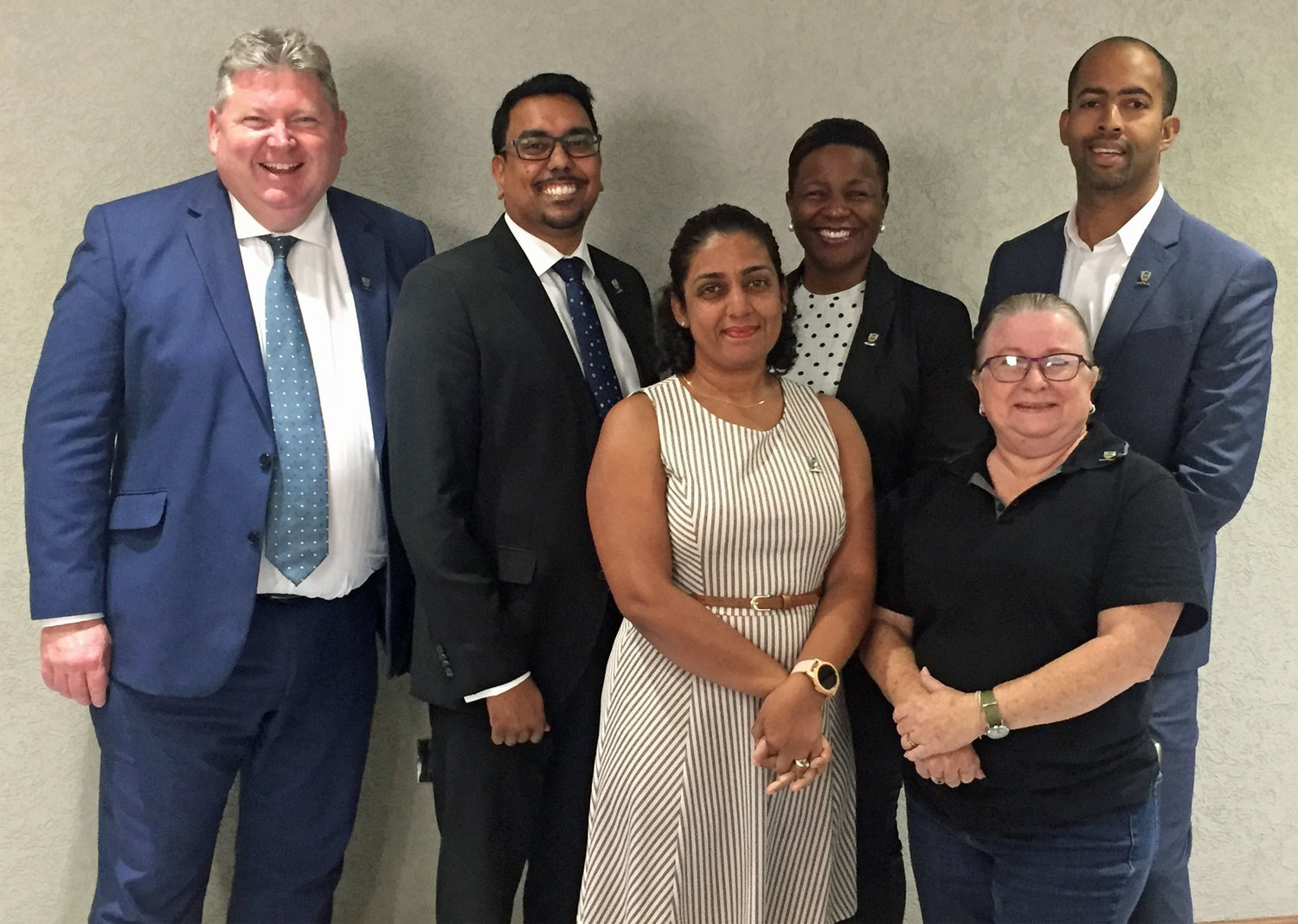 The BCCC leaders from Trinidad and the UK stand ready to support business. Included in the picture are (from left) Dr Kelly, Dr Rampersad and Nicole Simon-Thompson.