All aboard for Chamber's exclusive preview of East Yorkshire's new fleet of 'talking buses'
MEMBERS of the Chamber's Shipping & Transport Committee enjoyed an exclusive preview of a bus which is one of 11 new double-deckers being introduced and representing a £2-million investment.
The new fleet, with a striking red and cream interior, on-board wifi, and USB outlets built into every seat, are part of Hull-based bus company East Yorkshire, whose founder, Peter Shipp, was a former Chamber President.
Now part of the Go-Ahead Group, the company has ordered its new fleet from a Scarborough manufacturer which employs 1,200 people at its factory, thereby helping to boost the local economy and secure jobs locally.
The buses, which cost a quarter of a million pounds each, all have a luxury interior to make travelling by bus a pleasure – an interior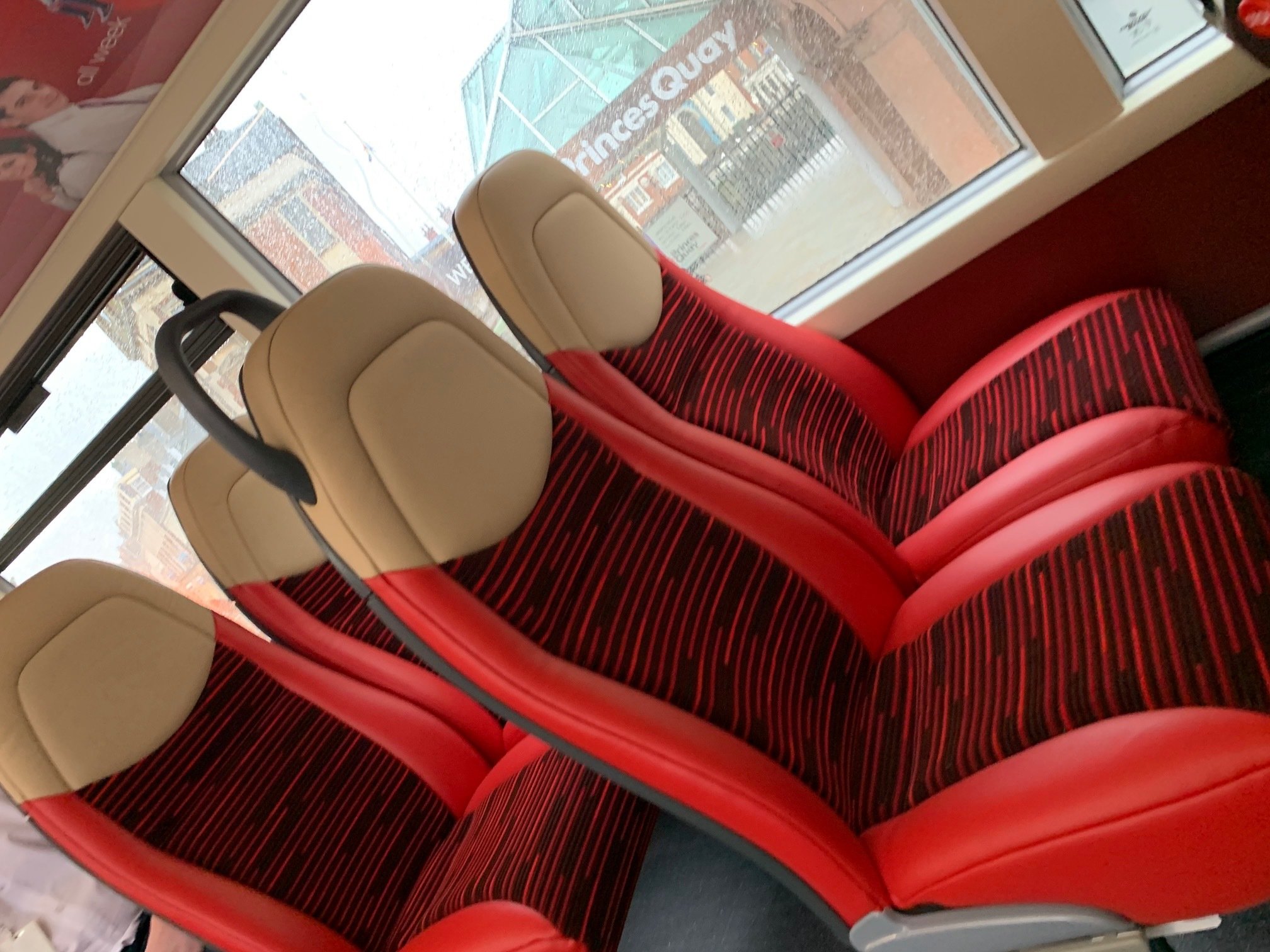 which will become standard on all new buses bought by the company. As well as free Wi-Fi and USB sockets, the buses have more comfortable seats, wood-effect flooring and phone holders. They are also more accessible, with a larger dedicated space for wheelchairs and buggies to use.
As "talking buses", they have audio-visual announcements which let you know which stop is coming up next. This helps you to get off at the right time if you're not familiar with the route, and also makes travel a lot easier for people who are visually impaired.
The buses have the latest Euro VI environmental rating, meaning they produce lower exhaust emissions than many cars, helping to improve the region's air quality.
The buses will be running mostly on circular Services 104/154, which run from Hull City Centre via The Avenues, University and Cottingham to Castle Hill Hospital, and then back via Willerby and Anlaby Road via Hull Royal Infirmary to Hull. This means workers at some of the region's biggest employers, such as the hospitals and the University of Hull, will benefit from using the new buses.
Chair of the Shipping & Transport Committee, Albert Weatherill, said: "The new buses look very smart inside, and all the new features will be welcomed by passengers travelling around Hull & East Yorkshire. It's great to see a company that is well known to the Chamber investing in local people and infrastructure."
East Yorkshire's Area Director Ben Gilligan says the buses are sure to be a big hit with passengers in the area. "We're really excited to be putting these fantastic new buses into Hull," he said. "Everyone who's seen them so far has said how comfortable they are, and we know passengers are going to love the new features such as USB chargers."
"The congested roads in Hull mean that buses are a great way to travel as they can zip past the queues in the bus lanes. Plus, instead of spending your time just sitting behind the wheel in a car, bus passengers can take advantage of the free Wi-Fi and chargers to browse the internet, update their social media or catch up on some work."
Members of the public can look around the new vehicles at a special event in Queen Victoria Square in Hull City Centre this Saturday, November 9, 10am-3.30pm, where there will also be free facepainting for children, and over lunchtime there's the chance to meet the East Yorkshire robot B.O.B.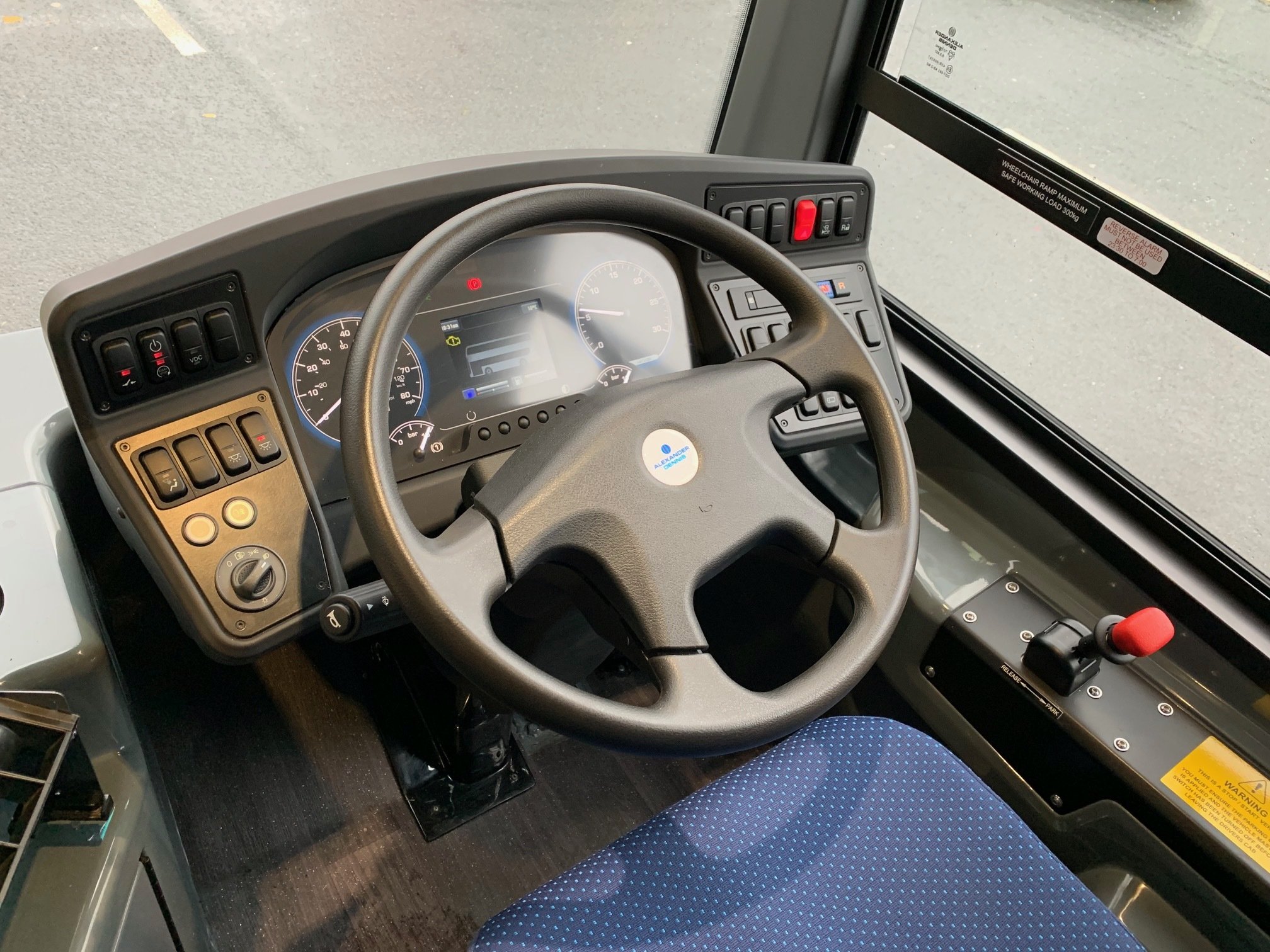 The driver's office on the new buses which are going into service.