ABP Humber signs deal with Maersk to unlock global connections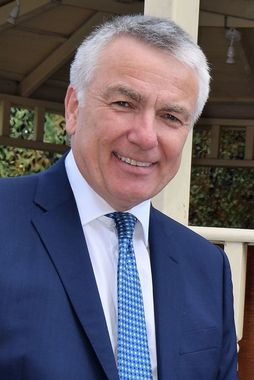 ABP Humber has signed a deal with shipping giant Maersk to develop deep-sea connections between Hull Container Terminal and the rest of the world.
The service into the 21-acre container terminal in Hull will begin in the New Year. ABP will handle around 240 boxes per week, equivalent to 12,000 containers per year.
Simon Bird, ABP Humber director, said: "Unlocking this new trade gateway to the rest of the world is not only significant for the local economy, but also for the national and international economy.
"We're proud to welcome the world's largest container shipping line, Maersk, on board to the Hull Container Terminal, and we look forward to strengthening our partnership and building further trade links."
ABP Humber has recently invested £50-million into its container terminals at Hull and Immingham. This includes two £10.5-million gantry cranes at Hull, which can now handle about 240,000 containers per year.
Chamber Chief Executive Dr Ian Kelly welcomed the development, saying: "This is good news for ABP, Maersk and the local economy and will further strengthen the Humber's credentials as the gateway to the world".