AA Global announces new appointment to support investment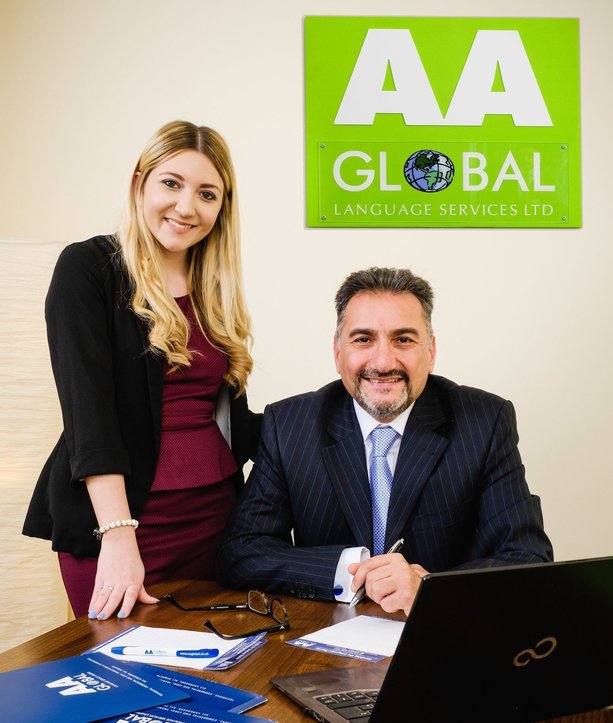 A LEADING language services business has announced a new appointment as part of increased investment to bolster its overseas activities.
AA Global Language Services has appointed Chantelle Akdemir as Head of the Translation Department.
Chantelle has previously worked across business development and marketing. A key responsibility in her new role will be to maximise the benefits of a new IT project in partnership with colleagues Andrei Sparling, the company's Director of Operations, and Special Development Projects Manager Ignas Mikoliunas.
Kirk Akdemir, CEO of AA Global, said: "Chantelle's appointment coupled with the new investment will add an important new dimension to our business by enabling us to expand our international activity and sell into other countries more effectively.
"It will help us become a truly international business and it is being driven by a new generation of directors and managers."
AA Global was launched in Worcester 27 years ago and it will be 10 years in 2021 since the company opened in Hull. In 2018 the company expanded into a larger Hull office and the initial workforce of two has now grown to around 25, with a vast increase in the number of linguists operating around the world.
Kirk said: "When we launched we had six linguists offering two languages and over the years that has increased to around 15,000 working with 500 languages and dialects.
"When we started the work was purely written translations to private sector businesses but now AA Global is one of the most predominant language service providers to the public sector. The investment will help us increase our private sector business, especially overseas, and update our systems to manage that process much more efficiently.
"Our current system works well but we are looking to the future, improving our technology and empowering young people to change the way we work.
"We invested significantly last year in upgrading the system for managing interpreters and now we are building on that. It will make a big difference to the way we work, making communication between our people more effective and more secure."