A tax solution to halting the regional brain drain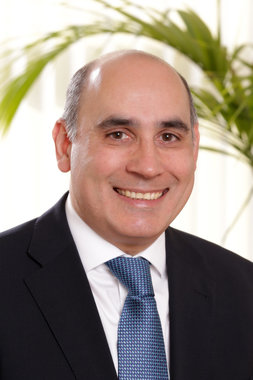 ONE of the region's leading authorities on legal and tax matters is using a Humber Business Week seminar to deliver vital advice on how companies can recruit and retain the very best there is.
Partner and chartered tax adviser at Wilkin Chapman solicitors, Nasim Sharf, is part of a team delivering a free two-hour seminar entitled 'How to Recruit, Incentivise and Retain Talented Employees Beyond Pay'.
In it, he will offer an insight into the possibilities available to SMEs to recruit, incentivise and reward key employees, through the use of share incentives.
Topics covered will include:
The legal basics of share options and share awards;
The taxation basics of share options and share awards;
Unapproved share arrangements;
Enterprise management incentives (EMI) and their generous tax breaks;
Company share option plans (CSOP);
Growth shares;
Nil paid shares;
Phantom shares;
Protecting the employer and original shareholders through legal documentation; and
Topical issues in the share schemes world.
Nasim said: "The sophisticated use of share schemes is an example of how businesses, with the correct advice and guidance, can take really positive action to deal with what has become known as the 'brain drain'.
"Wilkin Chapman has excellent experience of carefully crafting share schemes that have formed an integral part of the strategy of companies and helped them achieve their medium and long-term goals, including growing turnover and profits, family succession, MBOs, trade sales and obtaining private equity-backed growth funding.
"We simply must look at ways in which we can retain our talented people here – in fact it is vital to the future prosperity and development of the Humber region," he added.
To register for this free event, which is being held on Tuesday June 5, between 8am and 10am at the Village Hotel & Spa in Hull, go to www.wilkinchapman.co.uk/events