A Hall that Rises to the occasion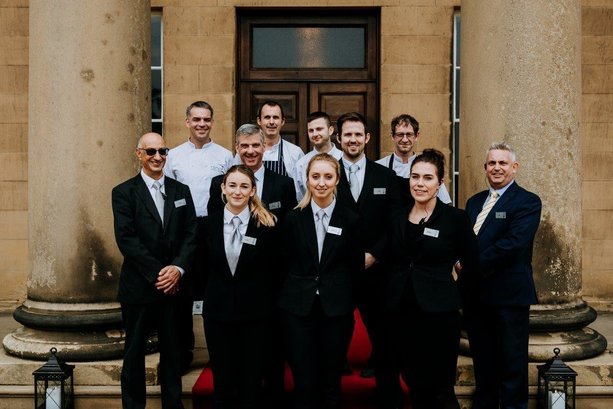 THE fabulous Rise Hall near Skirlaugh has recently begun another chapter in its long history which can be traced back to the Domesday Book of 1066 after being sold by property developer Sarah Beeny.
The TV star and her husband Graham Swift have sold Rise Hall to Dan and Helen Gill recently, who run Leeds-based events and hospitality business, Dine. Dan and Helen helped the Beenys launch Rise Hall as a luxury wedding and events venue after its restoration. Dan said taking over ownership of Rise Hall was "very exciting".
The Domesday Book described the East Riding of Yorkshire estate as having around 720 acres of land, 30 acres of meadow and 40 acres of woodland. It was owned by Cnut, the son of Kark.
At various times in its history Rise Manor was tenanted by Franco de Fauconberg in the 1300s and was seized by the Crown in 1472 before eventually passing into the ownership of Richard Plantagenet, Duke of Gloucester, who later became Richard III of England.
Between 1815 and 1820 the Hall was rebuilt by Richard Bethell. He and his family, now led by Hugh Bethell who lives next door bought many surrounding properties and much land, expanding the estate around the Hall.
During the Second World War, Rise Hall served as headquarters for the operation of searchlight batteries and accommodated the armed forces officers manning them.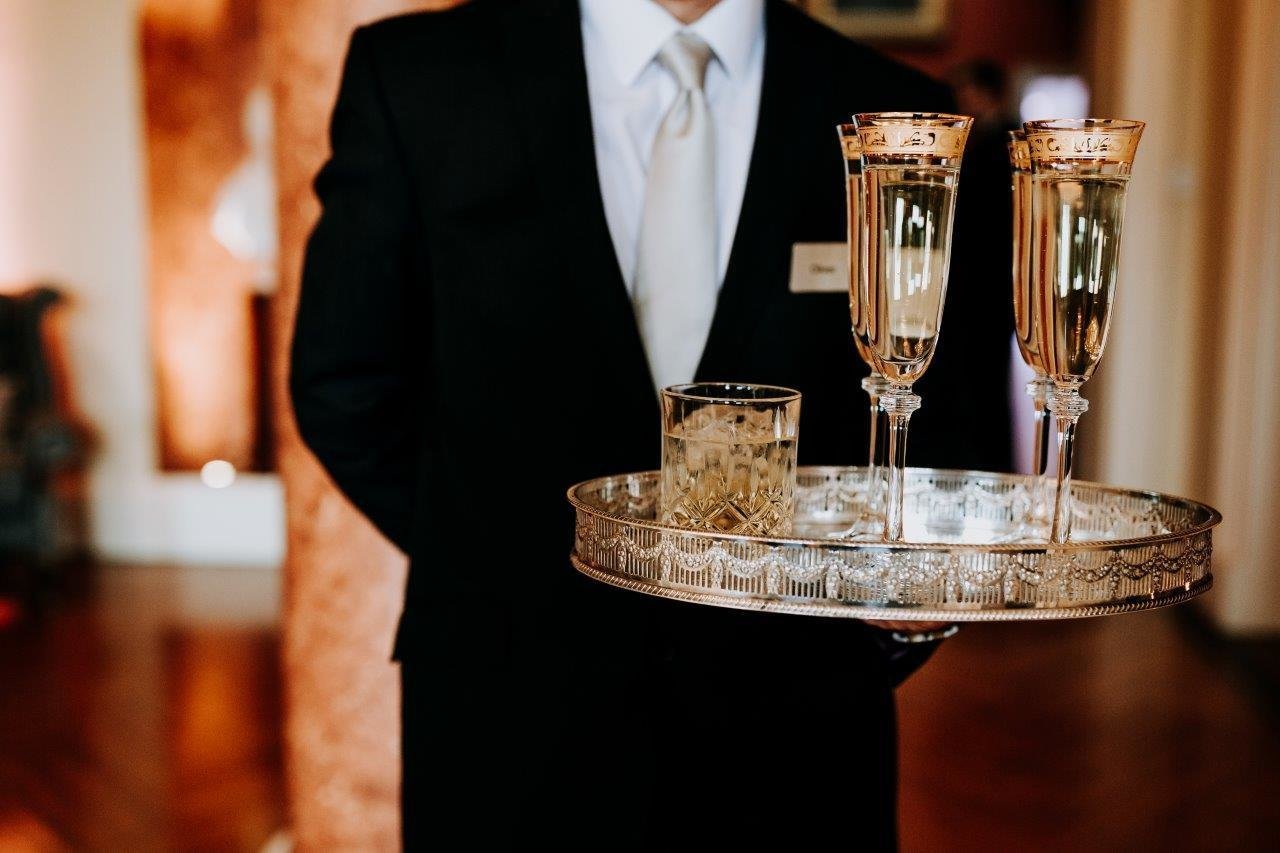 From 1946 until 1989 the Hall was then used as a convent school dedicated to St Philomena and hosted an order of nuns, the canonesses Regular of St Augustine who ran boarding and day education.
The Hall then sadly fell into disrepair before being bought in March 2001 by TV presenter and property expert Sarah Beeny and her husband, artist Graham Swift for £435,000. The couple set about restoring the hall, a process followed by Channel Four's Beeny's Restoration Nightmare programme.
Since 2012 Rise Hall has been an upmarket wedding and events venue and is now recognised as being one of the best in the North of England. It is an idyllic spacious venue available for exclusive hire and offering a variety of meeting rooms, conferencing and dining spaces for up to 300 guests. It also has 30 bedrooms available for overnight stays. Rise Hall is conveniently located just 15 minutes from Beverley and Hull, for those that are day tripping.
Visitors can also escape into the Yorkshire countryside for a corporate retreat and enjoy the privacy of having the stately home to themselves for a couple of days and with 29 acres of grounds there's plenty of space to arrange for some outdoor team building activities, followed by a delicious dinner, catered for by Dine.
Dr Ian Kelly, Chamber Chief Executive, who joined Sarah and her husband as they passed over the Hall to Dan and Helen Gill in early May, said "If my experience is anything to go by the team will ensure all corporate events run smoothly from concept to completion. Whether it is a company away day, team building or a luxury corporate retreat, Dine at Rise Hall have an excellent set-up to ensure guests leave feeling relaxed and reinvigorated".
For more information, give the team at Rise Hall a call on 0345 450 4545, email risehall@dine.co.uk or visit the website at www.risehall.com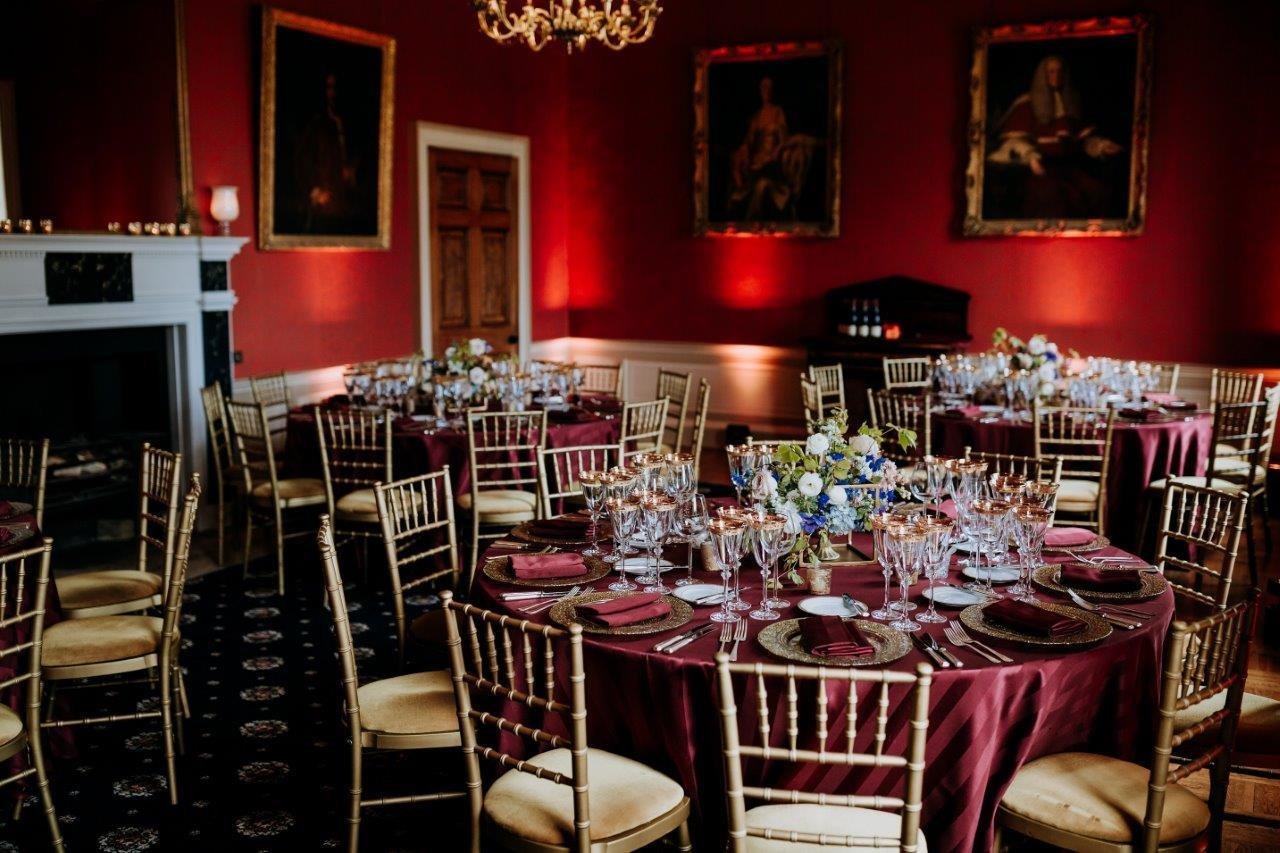 Ready for dinner - the cosy dining room has a welcoming feel.