WTO director-general resigns amid trying times for trade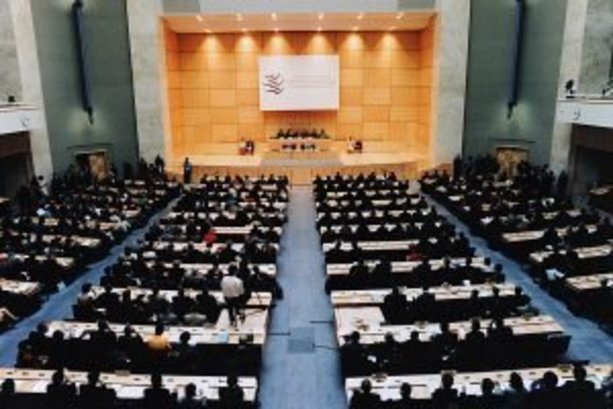 THE director-general of the World Trade Organization (WTO), Roberto Azevêdo, has resigned after seven years in the role.
By doing so he has cut short his second term at the global body by a year. At a virtual meeting of all WTO members Mr Azevêdo said this was a "personal decision", and that bringing forward his departure would allow members to select his successor in the coming months, without diverting political energy and attention from preparations for the Twelfth Ministerial Conference (MC12), which is set to be held in 2021.
"In our normal calendar, the selection process for the next WTO director-general would start this December, with the nomination of candidates. The selection process would then dominate the first trimester of 2021 – and maybe longer. I don't have to remind you how intense that process is," he said. "In either case, the selection process would be a distraction from – or worse, a disruption to – our desired outcomes. Instead of focusing all efforts on the search for compromise – on finding flexibility and making concessions – we would be spending valuable time on a politically charged process that has proved divisive in the past."
The unexpected departure of its director-general comes amid trying times for the WTO. The Covid-19 pandemic has roiled the global economy, with WTO economists forecasting a drop in global merchandise trade by as much as 32% this year. Last month Mr Azevêdo said: "These numbers are ugly – there is no way around that. Comparisons with the financial crisis of 2008 and even the Great Depression of the 1930s are inevitable."
To add to its woes, the WTO's appellate body has been without the quorum necessary to hear appeals since the US government blocked the appointment of new nominees in December – effectively cutting off its ability to resolve international trade disputes. This led Phil Hogan, European trade commissioner, to tell the European parliament that the WTO was facing "its deepest crisis since its creation" as a result.
While US President Donald Trump's criticism of the organisation has been the most vocal, calls for an overhaul of the WTO have come from all quarters. In October last year, the International Chamber of Commerce put forward its recommendations for a shake-up of the entity across five areas: governance and accountability; updating the existing WTO rulebook; accelerating new rule-making; establishing a robust dispute settlement mechanism; and promoting coherence between trade policy and other international regimes.
This came after the G20 ministerial meeting on trade and digital economy, held in Japan in June 2019, resulted in a commitment by ministers to "work constructively with other WTO members to undertake necessary WTO reforms with a sense of urgency, including in the lead-up to MC12".
In his resignation speech, Azevêdo made no reference to the organisation's tussles with the US as major trading powers shift away from multilateralism, but instead focused on the need for the WTO to maintain its relevance in a fast-changing global economy.
As the WTO seeks to shape its agenda for the new normal post-Covid-19, it will now be doing so with a new director-general - there are no indications so far as to who that might be.