Employers looking to 'fire up' apprentices who can earn while they learn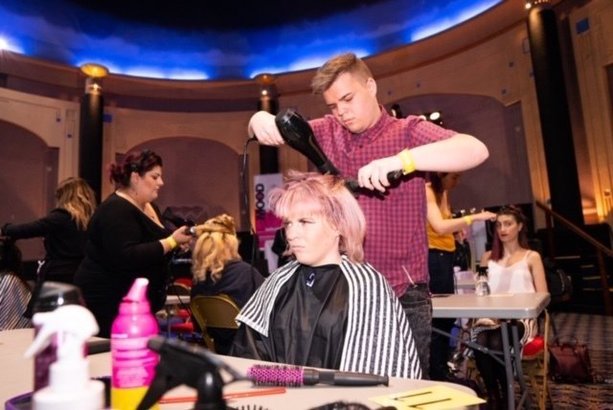 HOT on the heels of their students' success in a national competition, the Chamber's training department is looking for more young people who want to earn while they learn.
School or college leavers who would like to get paid while they study towards real qualifications which will stand them good stead for their future careers, are being encouraged to find out more about how apprenticeships work and the benefits they can bring.
Carol Gill, from Chamber Training, said: "We have employers waiting to be matched with suitable candidates looking for a new career which provides an exciting alternative to going to university or into the sixth form. And they can earn a wage.
"We can offer students opportunities in business administration, refrigeration and air conditioning, warehousing, hairdressing and care. The students will be employed by a respected local business and be paid a wage while they learn their chosen job. They spend some of their time in a classroom learning the technical aspects of their role and working towards their qualifications, but most of their time will be spent working in a real job with a real employer, as a part of the team.
Chamber Training will monitor their progress and help them study in their chosen career until they complete their qualifications.
For more information about becoming an apprentice, contact Carol Gill at Chamber Training on 01482 611896, or email c.gill@chambertraining.com. Alternatively, visit www.chambertraining.com.
As an example of what can be achieved, Salon Apprentice hairdressing students recently excelled and proved they were a cut above the rest when they entered the National Hairdressing Federation's Blackpool Hairdressing Competition.
One of the Salon Apprentice learners, Lillian Monaghan, received a second place certificate in the First Timers - Blow Dry category. Lillian is employed by Independence Hair Design in Hedon.
Three Salon Apprentice learners, Connor O'Hara, Farrah Drury and Lillian Monaghan entered the First Timers - Blow Dry and Nathan Ellis, the first barber Salon Apprentice has trained, entered the Male Fashion Look - Cut and Fashion category.
Carol Gill said: "The students are encouraged to enter the competition as part of our enrichment and development activities. Four of our first year learners entered the competition and they all did really well. Everyone at Salon Apprentice was very proud of them".