Chamber raises concerns over British Steel's plans to end Scunthorpe 'virgin steel' production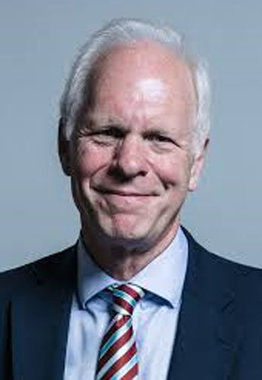 THE Hull and Humber Chamber of Commerce is voicing its concerns over British Steel's plans to close its blast furnaces leading to the loss of around 2,000 jobs and leaving the country exposed to international markets for high quality steel.
Chamber Chief Executive, Dr Ian Kelly said: "This will present a real challenge to the local community in Scunthorpe. British Steel is a high-quality employer bringing significant spend into the local economy with a strong supply chain locally that this will impact on significantly."
Chamber Board Member, Sir Nic Dakin, added: "There are big strategic questions for the country and the Government here. Do we want the safety and security that comes from being able to make our own primary steel products in the UK?
"If so, we need to retain our ability to make "virgin steel" with blast furnaces and transition to a green steel future in a way that sees jobs change, through investment in skills, rather than be lost.
"There is an opportunity for the UK Government to show it is committed to the safety and security of the UK and to invest in high quality jobs in the north by making it clear it will retain the capacity in the UK to make the many primary steel products needed to ensure our future security.
"This would be good for the country and good for the region."
The Chinese owners of British Steel, the Jingye Group, plan to replace the blast furnaces with two electric arc furnaces at Scunthorpe and Teesside in a £1.25bn investment which the company says will make British Steel "a clean, green and sustainable business" with the new furnaces coming on stream by late 2025.
The Government recognises the move would leave the UK without the ability to make virgin steel claiming that electric arc furnaces would cover much of the UK's requirements.
Sir Nic Dakin added: "Electric arc furnaces are used to melt down and reuse scrap steel but the product is not currently as high a grade of steel as that which is made in blast furnaces and can't produce steel of the required quality for rail and specialist steel used in defence and other applications.
"Ending the UK's ability to produce our own virgin steel would leave the country exposed to international markets and the home-grown skills required would be lost to the nation forever."