Chamber hears how British Steel is welding two cultures together and fabricating strong foundations for the future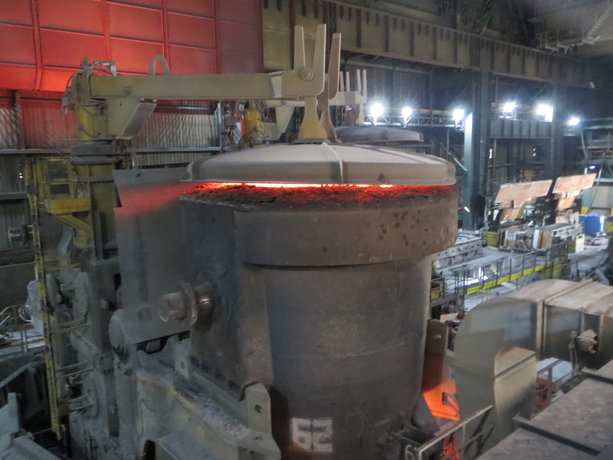 THE Chamber's North Lincolnshire Area Council heard how British Steel in Scunthorpe is welding together two different cultures to fabricate firm foundations for its long-term future.
Phil Knowles, the steelworks' Commercial Manager for its Rod Business, was the speaker at the meeting which heard how the first 12 months under new owners Jingye Group had gone, key issues affecting the business now, and its medium term outlook.
Hot topics include national issues like safeguards for the UK steel industry, rising raw material costs and issues around Brexit, shipping and logistics.
Phil began his presentation by talking a bit about the Scunthorpe plant's new owners, Jingye Group, explaining the company is a large industrial group with a specialism in world class iron and steel manufacturing, as well as 3D printing, tourism and hotels. It employs 31,000 people, generating group revenue of £24.93bn in 2020 with offices in 22 counties and a global sales footprint.
Jingye Group has a total steel production capacity of 20-million tonnes ranking 166th among the top 500 enterprises in China – but the company started from scratch, building its first blast furnace in 1994.
Phil said Jingye Group invest heavily in environmental protection, energy saving, emission reduction and recycling economy, so it is a good fit with the Humber's renewables agenda.
"British Steel has seen a successful first 12 months with Jingye and for the first time under its ownership the company had reported a profit which is seen as a significant achievement by all concerned.
"The management team has integrated Chinese and Western concepts which have helped the business realise many improvements. There is a £1.2bn commitment from Jingye Group to invest in the long-term future of British Steel, with investment going into the Immingham Bulk Terminal, with the company having reacquired the facility and invested in new cranes for loading and unloading ships. The Chinese philosophy is to do things in-house, so they have now in-sourced a number of contracts, increased mill production and are planning future investments, new product development and building their reputation for excellent customer service".
Phil was clear that the future certainly looked much brighter under Jingye than it had been under previous owners.
He highlighted there would be a £100m investment in 2021 to improve manufacturing operations and support clean growth. They would be optimising steel production and maximising the potential of their mills. There will be a focus on delivering savings and efficiencies to support growth.
Phil also noted that the company is currently lobbying the British Government on the public procurement of steel manufactured in the UK to support UK jobs and industry.
He said: "British Steel understands the significant changes which are required between now and 2030 and 2050 to deliver a lower carbon world. The company is in the process of developing a low carbon roadmap for decarbonising steel production but this is complex and they must ensure they meet the needs of all their product lines and legislative requirements".
Phil added that this key aim is supported by Jingye which is driving the ambition forward, which, he said, may come as a surprise to some people's perceptions of Chinese industry.
British Steel is confident and committed to taking the necessary measures required to meet net zero targets and is currently assessing a number of options including Carbon Capture and Storage possibilities. Other plans include increasing the utilisation of scrap steel in their production, Electric Arc Furnaces and many more options.
The steel sector is engaging with the UK Government and has proposed a sector target of 80% reduction in the carbon intensity by 2035, but Phil pointed out that realising these targets will require significant investment and the implementation of key policies to unlock this opportunity.
Phil said he was very positive about the plant's future with the Jingye Group and is proud of the part British Steel plays in the local community. The company is planning for the future and recruiting new staff and apprentices.
Chamber Chief Executive Dr Ian Kelly thanked Phil for his excellent update, adding that if there was anything the Chamber could do to support the company's messages into Government, it was more than happy to support the business in any way it can".