Chamber applauds scrapping of proposals to close rail ticket offices at Humber stations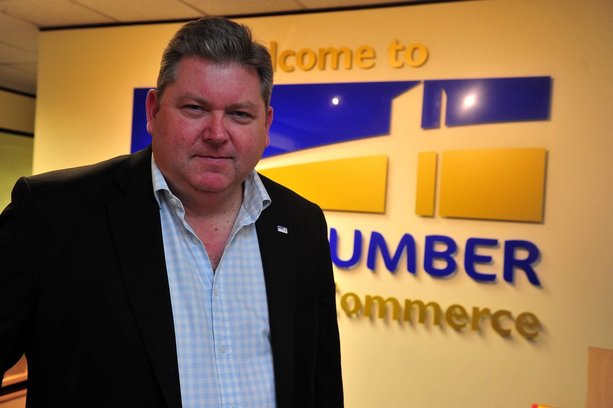 THE Hull & Humber Chamber of Commerce is welcoming today's announcement by Transport Secretary Mark Harper that plans to close rail ticket offices in England have been scrapped.
Train operators had come up with the plans as a way of saving money after the Government told them to cut costs after they had been financially supported through the pandemic.
Unions, passenger groups and the public complained loudly about the plans which would have left people largely reliant on ticket machines and reduced staffing levels at stations.
The Chamber added the business voice to the chorus of complaints, with Chief Executive dr Ian Kelly writing to Rail Minister Huw Merriman to urge him to reconsider the proposals after "the limited time for consultation you have given us to feed back and consult our own members across the Humber economic sub-region for what appeared to be a plan to save money rather than a sensibly timetabled review of rail customer services across our area.
"These ticket office closure proposals appear to be very badly thought through, discriminatory towards older people and variously disabled people who currently use these services.
"Our business rail users in Hull, Grimsby, Cleethorpes and Scunthorpe have indicated valuable service from their ticket offices and we would therefore strongly urge you and the Secretary of State to review this decision to consult in this way, which appears to have little to do with public service/transport interest to business travellers and everything to do with cost cutting objectives in the department."
Following today's announcement, Trans-Pennine Express, which operates the stations at Brough, Cleethorpes, Grimsby Town, and Scunthorpe, among others, said it was not taking forward any of its proposals to change ticket office opening hours.
Commenting on today's announcement, Dr Kelly said: "This was never a good idea and is one of the issues we raised when we met with the Rail Minister in the House of Commons a couple of weeks ago. I am pleased the Government has now cancelled these proposals and people will still be able to buy their rail tickets from a person, rather than having to battle with a ticket machine or an app."