Carbon ThreeSixty and Trovan RFID Solution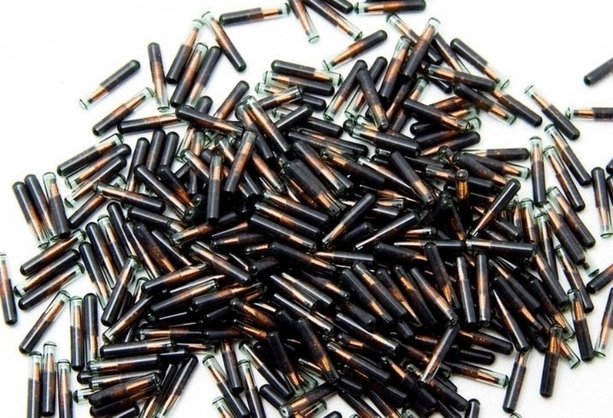 CARBON THIRTYSIXTY delivers bespoke specification composite wheels, runflats and related products for the defence, automotive and aerospace industries.
It is currently developing the world's first commercially viable, low cost, lightweight, all-composite wheel for electric and niche vehicles, such as driverless cars, last mile delivery vehicles, road sweepers and next generation agricultural vehicles.
The company has also patented one of its technologies that makes use of a novel and disruptive architecture for lightweight bolt-less runflat and beadlock wheels.
The design provides lightweight fighting and support vehicles with runflat and beadlock functionality whilst also enabling a reduction in gross vehicle weight. By incorporating a runflat element, it is also possible to remove the need for the vehicle to carry a spare wheel assembly.
Our Solution to the use of RFID in composite component ID & Traceability By Will Battrick, Co-Founder & Chief Technologist, Carbon ThreeSixty
Carbon ThreeSixty were actively seeking a proof-of-authenticity technology to further secure the provenance and incontrovertible traceability of our world-class safety critical structural composite products. The solution needed to be unobtrusive, seamlessly integrate with our existing process and provide a globally unique ID for each and every product with an in-service lifetime commensurate with the durability of our products. To fully exploit the opportunity such tagging presented we needed a simple low-cost solution with excellent readability.
What we were looking for was an RFID partner with proven expertise in system integration rather than just a supplier. In the initial stages we were unsure whether the technology would meet the strict criteria we required so a partner relationship was vital.
The Manufacturer
An established manufacturer with a global presence in the RFID industry as well as extensive experience in the composite sector. Ideally one with manufacturing and administrative certification to ISO standard. Professional technical support had to be available on call during our business hours. In addition, and to be cost effective, the transponder and reader solution had to be 'proven' and be available 'off the shelf' rather than bespoke to our requirements.
The Technology
It was critical the RFID transponder or 'tag' met the following requirements:-
1. Lifespan proven minimum of 30 years in similar applications
2. ID Code structure which was not subject to alteration or deletion (we were aware that electronically coded transponders could have their ID Code altered or deleted)
3. Globally unique ID Code (we were aware that so called 'open protocol' transponders made by different manufacturers could have the same ID Code)
4. Ability to associate all relevant asset information to the tag ID number in a secure database/look up table (we were aware that 'read/write' had a limited lifespan or around 10 years and would fail at temperatures under 100°C so writing data to the tag was not an option)
5. Ability to survive temperatures in excess of 180°C for the duration of our matrix curing processes
6. Ability to survive in the chemicals used in composite component manufacturing such as epoxies, bismaleimide, polyimide and phenol-formaldehyde resins.
7. Ability to survive direct or indirect UV for the life of the transponder; with appropriate laboratory testing documenting the same
8. The tag had to have a small form factor and be simple to incorporate in the composite laminate
9. The tag had to be capable of being read when embedded several millimetres or centimetres sub-surface
10. The tag (and readers) had to be cost effective
The Solution
Our research into a suitable partner resulted in contacting Trovan, a global player in industrial RFID. We learned that Trovan was a 'pioneer' in the design and production of LF RFID going back over 30 years and had more than 20 years' experience in the composite component sector. Their tags met and exceeded all of the criteria we required. The tags are manufactured in Germany and tag reading equipment in Holland. Trovan is at the forefront of R&D into RFID technology and holds a number of Patents relating to transponder design and manufacture.
Trovan provided us with sample tags and readers for testing. Our results were 100% reads at the temperatures and pressures we subjected the tags to. We are now installing Trovan RFID transponders in all of our products.
Trovan contact details: Douglas McCartney, RFID Systems Limited, Email: douglas@rfidsystems.co.uk , Website: www.rfidsystems.co.uk Tel 01482 222070