Bus company issues bank holiday travel advice: please stay at home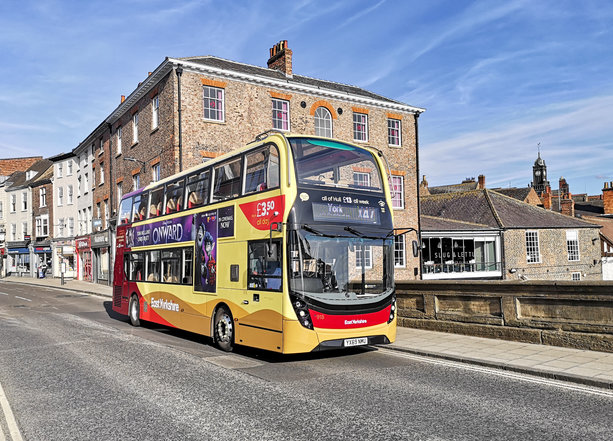 AHEAD of the bank holiday weekend, bus company East Yorkshire is reminding potential travellers that they should only use the bus if their journey is essential.
The Hull-based bus company is currently running buses to specially reduced lockdown timetables, with journeys aimed at getting key workers to key employment, and there are worries that the warm weather will tempt the public to flout lockdown restrictions and travel to the coast and countryside, meaning buses will get full.
Current government advice is that people only travel by bus if their journey is essential, for example going to and from work, attending medical appointments, or shopping for basic necessities. Travelling by bus for leisure purposes, or to get to places such as the seaside or the countryside for walks is not recommended.
Ben Gilligan, East Yorkshire's Area Director, said that social distancing requirements mean that bus use should be prioritised for those who need it most: "In normal circumstances, we'd love to welcome as many people as possible onto our buses," he said. "But to comply with social distancing rules, we're advising that people travelling sit at seats at least two rows apart, which dramatically reduces the amount of people we can carry on each bus."
"Although the warm weather and bank holiday weekend will tempt people to go out, we ask that people stay close to home, and do not use the bus to travel unless their journey is essential. If everyone thinks responsibly about their travel, this means that those who have to travel for work or to care for others are all able to make their journey safely, and everyone who needs to travel will be able to. If people start to make unnecessary journeys over the weekend, we may get to the stage where buses get to their maximum socially distanced capacity, and then we won't be able to pick anyone else up."
Ben Gilligan also said the company was reviewing its current timetables in the light of the government's recent advice that more people return to work.
"Since the new advice that people are now able to go to work if they're unable to work from home, we've only seen a small rise in passengers," he said. "However, we're expecting that number to continue to increase, and we're constantly monitoring passenger numbers. We're planning to introduce more services as demand rises and as more people return to work, and we'll add more journeys to help spread passengers out so everyone can travel safely."
Passengers can find the latest lockdown timetables on the East Yorkshire website at www.eastyorkshirebuses.co.uk or by downloading the East Yorkshire Buses app.