Rollits invests in the future with the recruitment of two new trainee solicitors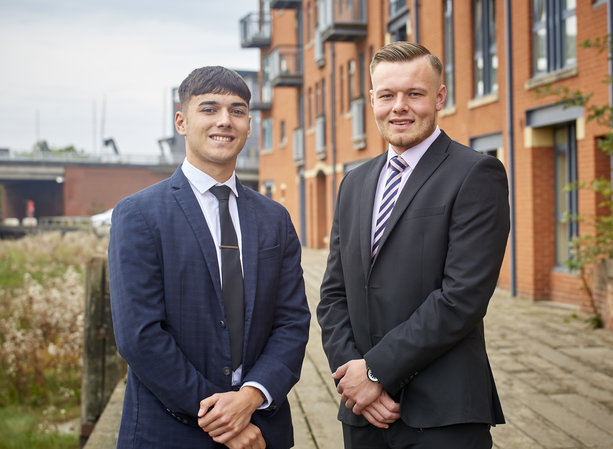 HARRY Milner's interest in the profession was sparked when he sat in on a high profile murder trial at the Old Bailey during a school trip to London. Aidan Johnson made his career choice after studying law at A level.
Both new trainees went to school in Hull and decided to return to the city after attending university elsewhere.
Harry studied at Hull Collegiate School and then moved to St Mary's Sixth Form College. He progressed to the University of Leicester where he graduated in 2021 with a degree in Law with Politics.
Harry took advantage of some virtual work experience during the pandemic which cemented his ambitions to pursue a career in law. Before taking up his new post at Rollits he worked for a year at a local sixth form college tutoring and mentoring law and politics students.
Aidan attended Cottingham High School and St Mary's College in Hull. He then moved to Northumbria University and studied on the MLaw (exempting) course, which is an Integrated Master's degree combining a Qualifying Law Degree with a Legal Practice Course exemption. He passed with First Class Honours and was awarded the "Faculty Pro-Vice Chancellor Award" from Northumbria University for outstanding academic achievement in his final year.
Aidan took part in the firm's work experience scheme during the summer and, as he had already completed his studies, he was well placed to take up the opportunity to join Rollits as a Trainee when a Training Contract position became available.
Caroline Neadley, Training Principal at Rollits said: "Work experience is so important when it comes to helping young people make decisions about pursuing a career in law and we are delighted that once again our summer programme has identified and supported bright, local talent.
"We are committed to investing in the future of our lawyers and are confident that they will thrive in our supportive and collaborative environment. We look forward to seeing them grow and develop their careers at Rollits."