Research shows dramatic increase in internet searches associated with the environment and renewable energy.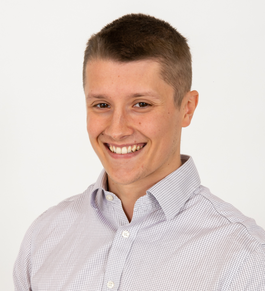 GOOGLE searches about the greenhouse effect, carbon footprints and climate change have more than quadrupled since the UK went into lockdown in March.
Research carried out by Knapton Wright, a creative marketing agency in Brigg, North Lincolnshire, shows drastic changes in our day-to-day lives have led to many people wanting to learn more about climate change. Between the start of lockdown and July, Google searches for "what is a carbon footprint?" and "UK pollution levels" increased by 300%.
Reductions in travel and the demand for electricity have reduced carbon emissions to a level that is reportedly having a positive impact on the planet. A 120% increase in people asking "what is a renewable energy source?" on Google suggests this may continue.
Oliver Wilkinson, Head of Content at Knapton Wright, said: "The research appears to show that people are now paying more attention to the greenhouse effect and global warming than ever before. They are actively searching for greener, cleaner ways of heating their homes and fuelling their cars. When I started the research, I was expecting to see an increase in the interest people showed for environmental issues, after all the media has been reporting about the positive impact a fall in carbon emissions has had on air pollution levels.
"However, I didn't expect to see such a huge leap in online searches. I monitor Google and keyword searches regularly as part of my work and you see occasional trends. But I don't recall ever seeing such a spike in interest in a particular subject, over such a prolonged period of time, before.
The Humber Estuary, or 'The Energy Estuary' as it is becoming known, is seeing continued investment in the renewables sector and it generates more electricity from renewables than anywhere else in the UK."
Knapton Wright carried out the study in partnership with myenergi, a Lincolnshire firm developing and manufacturing a range of green energy products and part of the Humber region's force for change.
They produce the zappi, an electric vehicle charging station which enables vehicles to be charged using solar and wind energy at home. Myenergi was encouraged to discover an upsurge of 180% of Google searches asking "how does solar energy work?" and a 60% increase in people looking for "electric car home charging station".
As well as continuous innovation and the expansion of the business, Jordan Brompton, co-founder of myenergi said: "Our mission is also to educate the next generation about renewable energy and the electrification of transport, so that understanding and support for the sector continues to grow. Seeing such an upsurge in interest is encouraging."
Jordan has written a childrens' book entitled 'Sparki and The Journey To Earth', and she plans to write more books for young people to educate them on the urgent need for the use of sustainable energy.