Protecting the financial health of your business during Covid-19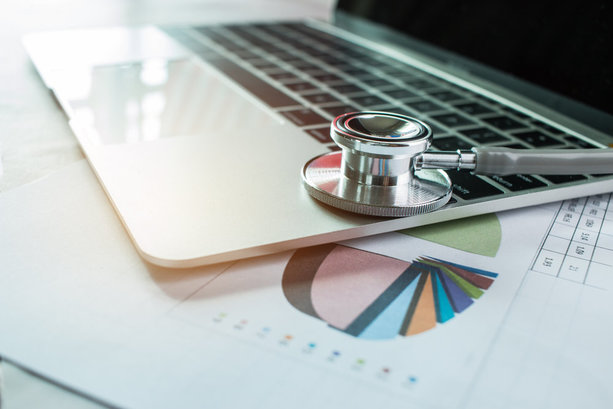 TO protect the health of businesses during the coronavirus pandemic, the government unveiled a host of financial support schemes to fill income gaps as a result of Covid-19 trading restrictions. To prevent key trading activity from grinding to a halt to the detriment of the economy, a series of government-backed loans were made available to all sized businesses on an emergency basis. If your business is viable and you can realistically make repayments when they fall due, you may decide to seek finance from the Bounce Back Loan Scheme or Coronavirus Business Interruption Loan Scheme (CBILS) depending on your business size and required loan value.
During this period of uncertainty and turbulent trading, company directors responsible for the financial success of their businesses may get caught out by taking a short-term approach. A common error made my company directors during periods of financial distress is to load the business with abundant, unaffordable levels of debt. By burdening the business with further liabilities and long-term financial commitments, this drastically minimises the chances of making a full recovery. By mitigating the financial position of your business after recognising the early stages of distress, you can put measures in place to prevent company finances from further deteriorating.
After conducting a cash flow forecasting exercise, if the findings conclude that you will no longer be able to keep up with payments due to the accumulation of debts, you will need to seek urgent support.
Facilitating long-term financial recovery
The key to protecting the financial health of your business is to consistently measure financial health during periods of profitability and loss. By predicting cash flow shortfalls, you can either inject the business with cash or minimise outgoings to compensate for growing company liabilities. Although plugging your business with financial relief may help keep your business afloat over the short-term, you may be able to reverse the damage caused to your business through a company restructuring procedure over the long-term.
Time to Pay Arrangement - If you are falling behind on meeting your tax payments and require breathing space, you may be able to negotiate a Time to Pay arrangement (TTP) with HMRC. Due to the coronavirus pandemic, the conditions around a TTP have been loosened to grant affordability to businesses struggling to keep up with costs. A Time to Pay arrangement allows eligible businesses to split their payments into smaller monthly instalments, typically lasting 12 months. In addition to this, further support has been extended by way of a deferral on VAT payments and business rates relief.
Company Voluntary Arrangement (CVA) – If your business is experiencing long term financial distress and can no longer keep up with payments, a company voluntary arrangement can help the business onto the road of recovery. A CVA is an insolvency procedure which enables you to enter into an affordable payment plan with creditors, typically lasting between 3-5 years. You can only proceed with a CVA if 75% of creditors in value agree to the recommendation proposed by your appointed licensed insolvency practitioner. A CVA can protect your business against legal action from creditors and help unlock cash, making business maintenance easier.
Company Administration – If your business is cash poor, asset rich and no longer has the funds to continue trading, entering company administration may help grant recovery. During this process, a licensed insolvency practitioner will be tasked with realising company assets to generate funds to repay creditors. By setting out to clear the debts of the business, your company can reduce liabilities and make a recovery. If your business has exhausted the possibility of recovery, you may need to explore company liquidation options to facilitate a cost-efficient exit.
The coronavirus pandemic has blighted every sector, leading even healthy businesses towards an early demise. The importance of financial reporting is instrumental when determining the recovery or company closure route for your business. If you find yourself in this position, seek advice from a licensed insolvency practitioner as waiting until the harshest period of Covid-19 trading could eradicate your chances of survival.
Andrew Mackenzie, Partner at Begbies Traynor Hull, is offering a free consultation to company directors in distress in Hull and surrounding areas. For more information, contact Andrew on 01482 483060 or email: andrew.mackenzie@btguk.com.