Postgraduate Study for Your Workforce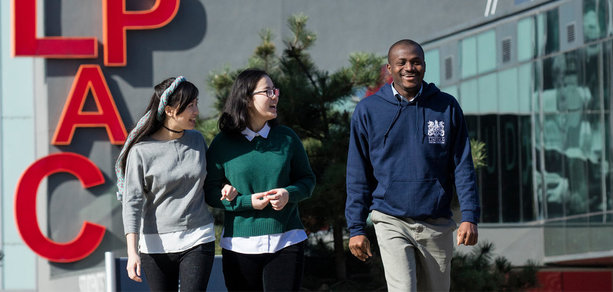 POSTGRADUATE study at the University of Lincoln is available to help organisations enhance staff performance and develop business thinking, to suit the future needs of your business. At the heart of any successful business is its workforce. Optimising staff performance can make a real difference to your bottom line and forward-thinking organisations will seek to continually invest in the development of their workforce to ensure they are better prepared for the business challenges of the future.
The University of Lincoln is a TEF Gold-rated institution and ranked top 20 in the UK in the Guardian University Guide. It holds a number of prestigious awards for its exceptional partnerships with employers such as Siemens and the Guardian, and has a reputation for undertaking world-changing research in areas like health and agriculture, where it is ranked in the top 10 in the UK for its research outputs according to the most recent Research Exercise Framework.
We understand the diversity of challenges that businesses face today and recognise that every company has different requirements – from micro-sized start-ups through to expanding SMEs and large, established organisations. If you want to invest in your workforce with postgraduate study, we can help you to develop their skills and grow their knowledge so that they can help you to grow your business.
We offer a range of internationally recognised qualifications and degrees accredited by industry chartered bodies. Within Lincoln International Business School this includes the CIPD for Human Resource Management and CIMA, ACCA, and AIA for Accounting and Finance. MSc Logistics and Global Operations is accredited by CILT, while our MSc Governance is accredited by ICSA: The Governance Institute.
We offer flexible, part-time study options that are designed to fit around work commitments. Designed by academic and industry experts, we have courses available across a portfolio of subjects including Science, Social Science, Arts and Business.
Our courses are accompanied by a comprehensive range of business support and services accessible across the University, we are confident that we can help you find the right solution, whatever your sector or industry. We have been recognised for our pioneering approach to business engagement through a series of national awards, including a Lord Stafford Award and a Times Higher Education Award, and are proud of our innovative partnerships with a diverse range of organisations.
Postgraduate sponsorship makes for well-qualified, enthusiastic, committed employees and as a result an increasing number of employers are willing to fund or contribute to the costs of a postgraduate qualification. Alternatively employers may want to help by providing other forms of support - paid leave, money for course materials or help with examination fees.
Professor Mary Stuart, Vice Chancellor at the University of Lincoln, said: "Studying at postgraduate level can introduce you to new ideas, up-to-date research, and critical thinking skills. Postgraduate students have the opportunity to develop advanced specialist subject knowledge of a particular subject."
We would be delighted to share guidance on the admissions process, application tips and answer any questions you may have regarding postgraduate study and would like to welcome you, your colleagues, or your visitors to the University for one of our free Open Days.
Events:
Postgraduate Open Day, 20 November 2019, 4.30pm – 7.30pm
Postgraduate Open Day, 7 March 2020, 11am – 3pm
Postgraduate Open Day, 4 April 2020, 11am – 3pm