Hull Post Brexit: A Brave New World?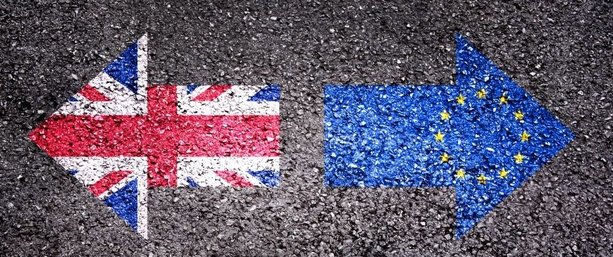 Four years after the referendum vote – in which Hull voted 68% to 32% in favour of leaving – and a period on unprecedented political uncertainty, the (real) end to our EU membership is nigh. While we officially left in January, the real business of leaving comes in January 2021 when the transitional arrangements come to an end and we face the world as the only ex-EU member.
Recent news reports have talked about the likelihood of a no-deal exit, something that given its implications to significant local industries such as haulage and manufacturing as well as the sectors that support them such as my own, insurance broking, is of more than passing interest to the Hull business community.
As we approach the deadline it's my belief that we have to a) accept it and b) try and look at this as positively as we can. There's no going back – at least not in the short-term – and from Hull's perspective I believe there are reasons for optimism, including:
Hull as a 'free port' – the port has never been in better shape thanks to the £60m investment by ABP and its opening up to deep sea container vessels. In a no deal scenario the government would be free – as is their stated aim – to create a 'free port' (effective tax-free zone). The Centre for Policy Studies has suggested that these ports could create 86,000 new jobs in the UK and as Hull is ideally placed to become one, that could mean work and millions in fresh investment
Haulage boom – if Hull does become a free port then there's going to be a lot more goods in and out and that's going to need a lot more trucks. We've seen demand for truck insurance quotes rise sharply in the last few years – hardly a surprise given Hull and Immingham has grown by 41% since 2013 – and that looks set to continue. Also, if we do leave with no deal and tariffs/extra costs are placed on European hauliers, UK-based operators would be well-placed to take advantage
New trading partners – when the referendum result was announced the then Secretary of State for International Trade Liam Fox said that nations including Japan, Australia, South Korea and the US were all looking for trade deals. If they can be brought off then Hull's manufacturing and hi-tech sectors could find new markets opening up, ones they would doubtless be quick to exploit
Hull Post Brexit: A Brave New World?
Uncertainty and fear of the unknown have dogged us all over the past few years. But speaking as someone who has owned and run a business in Hull since 2005 and who has seen the city reinvent itself into the bright, forward-thinking place it is today, I'm convinced that we can make Brexit – hard or soft – work. That's just what the people of Hull do, we make things work!
Andy Price Managing Director Coversure Hull