Grimsby residents say 'No' to Greater Lincolnshire Devolution Deal and Elected Mayor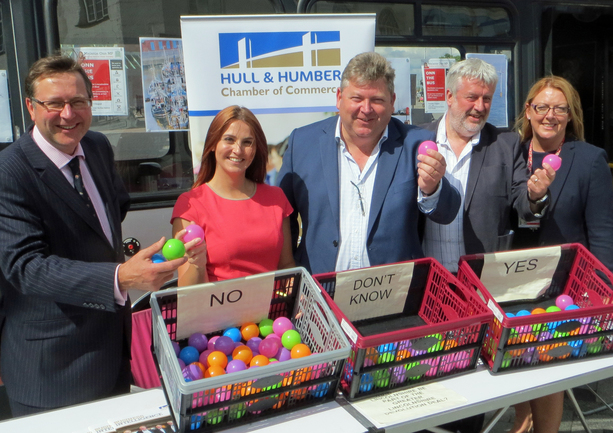 GREAT Grimsby MP Melanie Onn has called on the new Northern Powerhouse Minister Andrew Percy to take a fresh look at Lincolnshire's Devolution arrangements and listen to the views of businesses in the Humber's Energy Estuary.
The Chamber teamed up with Melanie and her team in Grimsby town centre to find out what the people of North East Lincolnshire really think of the Greater Lincolnshire Devolution plans and an elected mayor.
And the result of a poll conducted throughout the day was a resounding "No" from those who took part, many of whom weren't even aware of the official consultation being carried out by the Lincolnshire councils and which closes on Monday (just three days later).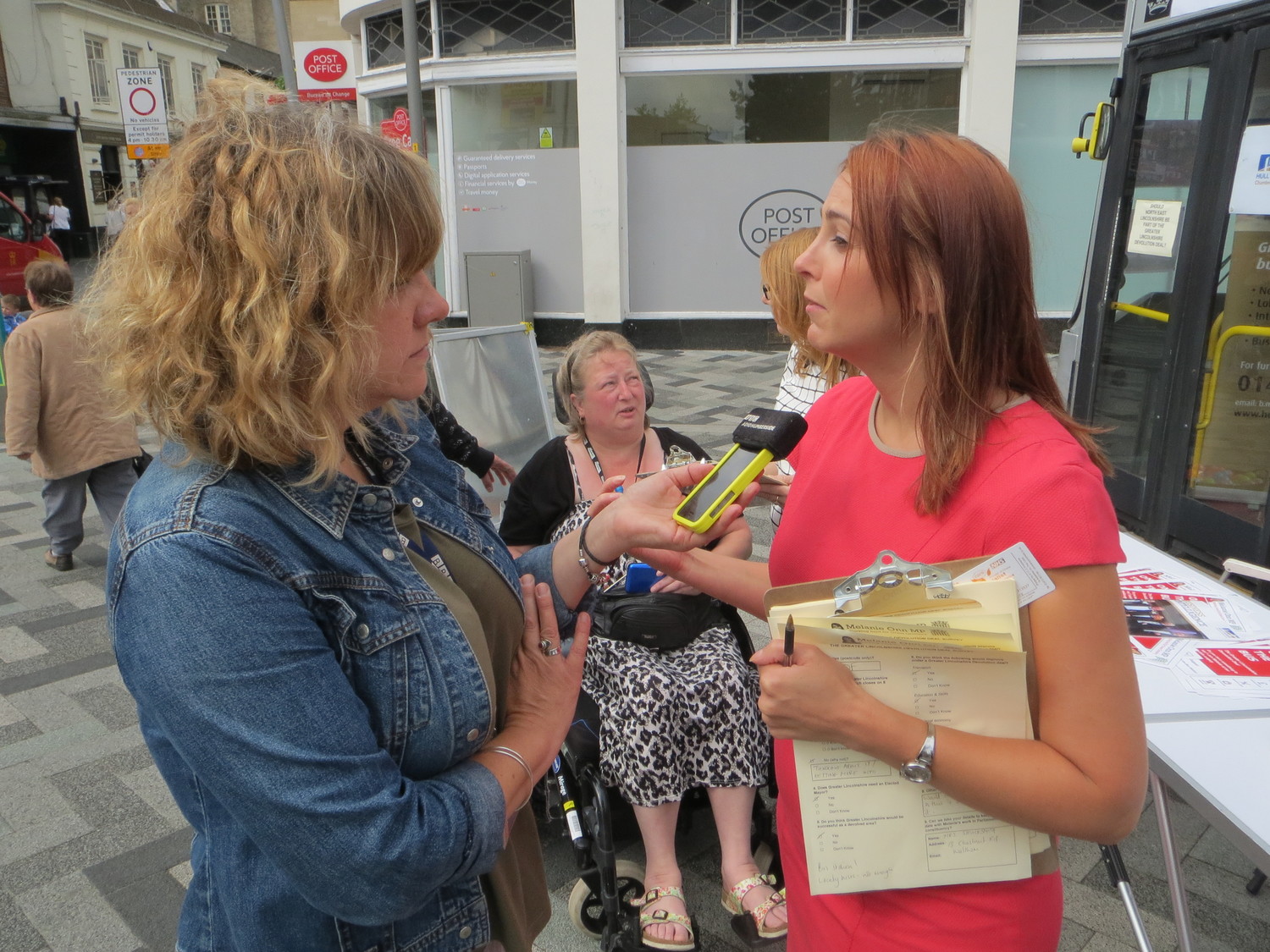 Melanie said: "I am concerned that many of the people we have spoken to today weren't even aware of the consultation and most of them weren't in favour of an elected mayor, especially one who may come from Grantham, Boston or Stamford in the south of the county and who would know little about the industrial base of Northern Lincolnshire".
The risks to jobs and investment in a North East Lincolnshire devolved authority were also highlighted and people were invited to drop a ball into one of three baskets to express their view. The result was 67 against a devolved Greater Lincolnshire with an elected mayor and 33 for, with 20 Don't Knows. There were also 143 questionnaires handed out to encourage people to participate in a public consultation which is due to close on Monday.
Melanie Onn said: "I would like to see the new Northern Powerhouse Minister Andrew Percy take a fresh look at the Devolution arrangements and listen to the views of the big businesses in the Humber which are firmly against a Greater Lincolnshire configuration.
"It is very worrying how few people were aware of the consultation and the impact of Devolution so it's been a really useful exercise taking this into the community and getting their views.
"Most people want to get the very best out of any deal that is on offer, but there is disappointment that there is only this one deal available, but they understand the complications of having such diverse geography and local economies which may not deliver the best deal for Northern Lincolnshire.
Among the visitors to the roadshow was Grimsby's former Millennium year Mayor, Coun Jane Hyldon-King, who also had strong views. She said: "People just don't grasp the importance of the Humber and working together. People are frightened of the old Humberside days, and it's nothing to do with that – it's about the importance of our ports and the Energy Estuary and it's vitally important for the future of this local authority. Rob Walsh has done a great job, but Hull won't work with us and that needs to change".
Those advocating a devolved Greater Lincolnshire, including Leader of North East Lincolnshire Council, Ray Oxby highlight the £450-million funding for the authority over 30 years towards major infrastructure projects, skills and jobs.
But Grimsby MP Melanie Onn said most voters had been left out of the public consultation because the arguments For and Against had not been sufficiently promoted.
She said: "There is an artificial timetable. I do not think it is fair. Every area needed to reach a deal for a devolved authority that genuinely works better for their area. A lot more time would be better."
But the MP said: "I feel the funding that is available would be stretched too far to meet the challenges that urban areas like North East Lincolnshire and North Lincolnshire would need.
"We need to make sure they understand the needs of Grimsby."
Dr Ian Kelly, chief executive of Hull and Humber Chamber of Commerce, said: "Most people do not know that this important decision is being made right now and so many are horrified that the consultation has only offered one option (Greater Lincolnshire).
"In the business community's view, Grimsby has created jobs and wealth on the back of the Humber for a thousand years. We all love Lincolnshire for its tourism industry and rural agriculture setting – but that is not where jobs, investment and growth come from."
Mark Warburton, vice-chairman of the Chamber's North East Lincolnshire Area Council, said: "I am very pro the Humber. We are missing a trick if we do not achieve something for the Humber economy. It is the driver for the area. All the ports work together and big investors like Siemens and Dong Energy and the wind farms are being supported from Grimsby."
He added it was "common sense" to reject a Greater Lincolnshire plan and promote the Humber as the UK's Energy Estuary to bring jobs and wealth to the area.
Once the consultation is completed, North East Lincolnshire Council will assess all responses and submit its findings to the Government.
A decision on whether a devolved Greater Lincolnshire will be created is expected in the autumn.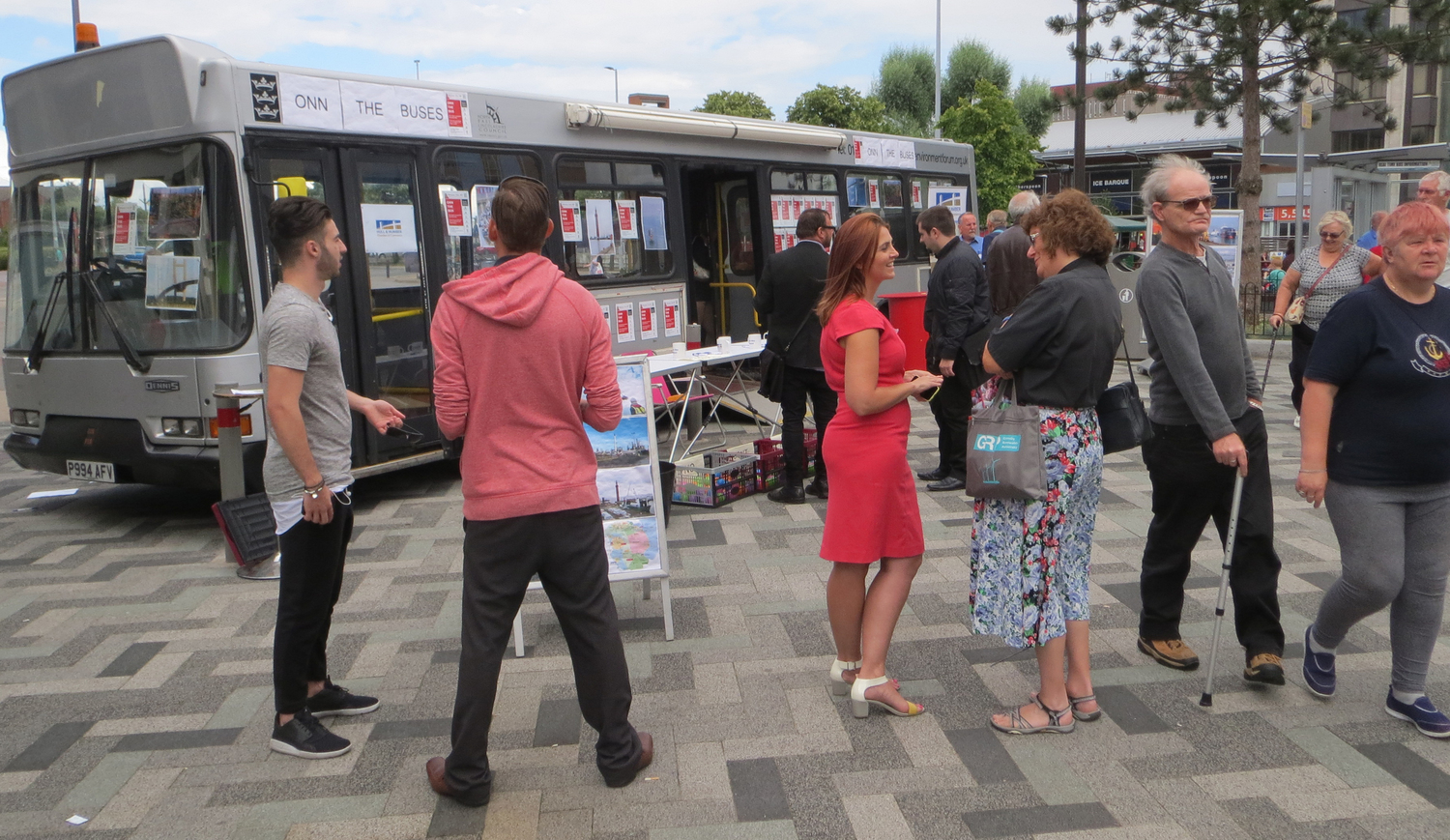 A busy day as residents tell their MP what they think about the Greater Lincolnshire Devolution proposals.