WT@1: How to Sell DDP to the EU
Date
June 09, 2022
Location
Online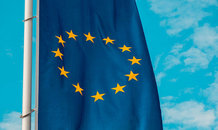 Since the UK's departure from the EU, it has been increasingly difficult for UK suppliers to sell and deliver to their EU buyers on a door-to-door basis. In order for UK goods to be sold and delivered to EU buyers, there are now additional customs formalities to follow and additional costs that somebody has to pay. But who is going to do this – the EU Buyer or the UK Seller?
The EU Buyer doesn't want the hassle of having to arrange customs declarations and paying import taxes. The Seller isn't able to arrange the import customs clearance nor pay the import duties because they are not registered in the EU. This WT@1 session will be dedicated to helping local traders understand how they can sell DDP to the EU, thus keeping their existing customer base and remaining competitive against similar EU suppliers.
RM Boulanger's dedicated UK fiscal representative expert, Allan Vincent, will guide you through the different VAT formalities and new regulations that need to be followed to import goods in the European Union. During this time, we will discuss what are the main bottlenecks arising from Brexit for English businesses wanting to import into the EU, we will go over the new VAT rules effective in France since January 2022 and take some time to run through specific case studies.
This webinar will be followed by a Q&A session with Allan.
If this is of interest to you and if you are struggling with sending goods into the EU, please make sure to join us by clicking below to book your place.
Agenda
Non-Chamber Member
Category
Start Time
End Time
Price (ex. VAT)
International Trade
11:00
12:00
£25.00
Chamber Member
Category
Start Time
End Time
Price (ex. VAT)
Business Awards
11:00
12:00
£12.50
Click BOOK NOW below to choose and book the events you wish to attend.
Book now
The deadline for bookings is June 06, 2022 12:15.