WT@1: Digitisation of Trade - Electronic Trade Documents Bill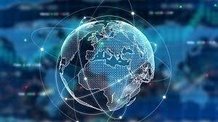 Digitalisation is changing every aspect of how society and the economy functions, and how we work. However this digital change has not been happening quite so quickly in international trade - the main barrier has been that digital documents lack the interoperability of their paper counterparts (blue ink wet signatures still being required on some), numerous parties developing their own criteria; and the law lagging behind the pace of technology.
"A lot of the rules in international trade are based on English 'law merchant'. England, after all, was the pre-eminent global naval power for centuries. What might be surprising is that those laws, as they stand, require trade banks to courier around 4 billion documents around the world each year.
Why do they do that? Because some of the documents they handle – like a ship's bill of lading – give title to the goods but only when the document is in paper form. Under current English law, if something is not physically tangible, you can't possess it. That's why a paper bill of lading has value and an e-bill of lading is on shakier ground." (Ouida Taaffe, Raconteur)
At our next World Trade At 1 event, John Habergham, Director at Myton Law, will be discussing digitalisation in international trade and addressing the Law Commission's Electronic Trade Documents Bill which is due to come into force before the end of 2022.
"A Bill to make provision for trade documents in electronic form to have the same legal effect as trade documents in paper form"
English law does not currently recognise the possibility of possessing a document electronically.
John will also discuss:
technological developments past present and future and
the international landscape in this regard noting developments by pan-national bodies such as the UN as well as in other countries.
John will be available for consultation after the presentation, when you will also have the opportunity to network with fellow international traders.
There are a limited number of places available for this World Trade At 1 seminar, which will be allocated on a first-come-first-served basis. Please click below to reserve your place.
Agenda
Non-Chamber Member
Category
Start Time
End Time
Price (ex. VAT)
International Trade
10:00
11:30
£31.00
Chamber Member
Category
Start Time
End Time
Price (ex. VAT)
International Trade
10:00
11:30
£15.50
Click BOOK NOW below to choose and book the events you wish to attend.
Bookings are no longer being taken for this event.