Understanding Commodity Codes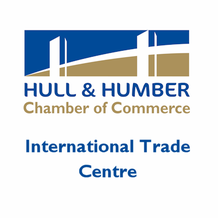 The international system for coding products for customs purposes when we trade internationally is generally regarded as complex and difficult to understand. The penalties for wrongly assigning a code to a product could be severe and relying on a freight forwarder's judgement does not release the producer or shipper from responsibility for accurately describing the goods.
This course guides people through the process and its paperwork steadily and methodically so that everyone can arrive at an accurate HS code for their product with confidence and peace of mind.
Course Programme
The Tariff Document – organisation and layout
Using the Tariff
Finding your product
Applying the correct code
Errors and omissions on your documentation
The HMRC helpline
Course Outcome: At the end of this "hands-on" course – with many coding exercises – candidates leave with a solid experience of coding a variety of products, including their own range and can approach further HS coding challenges with complete confidence.
Who should attend: The course is designed for anyone in the organisation who makes a contribution to a correct customs description of internationally traded goods. It is also applicable to management staff whose role requires supervision or checking of sensitive declaration descriptions.
CANCELLATION TERMS: Please note that cancellations less than 14 days before the date of the course are non-refundable. The cancellation must be in writing and sent to l.holt@hull-humber-chamber.co.uk indicating the name of the course you are cancelling for and delegate(s) details. If a booking is not cancelled and the delegate does not attend, full event costs will still apply.
Agenda
Non-Chamber Member
Category
Start Time
End Time
Price (ex. VAT)
International Trade
09:30
12:00
£145.00
Chamber Member
Category
Start Time
End Time
Price (ex. VAT)
International Trade
09:30
12:00
£120.00
Click BOOK NOW below to choose and book the events you wish to attend.
Book now
The deadline for bookings is April 02, 2020 12:00.