SalesRICH Workshop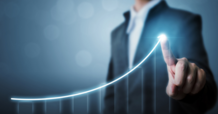 Develop and grow your Sales and Customer Service Team on this one day SalesRICH workshop in conjunction with Hull and Humber Chamber of Commerce.
The practical and hands-on workshop is designed for sales and customs facing team members so that they are able to:
Better qualify prospects in the sales pipeline
Create a simple sales process that delivers consistency and follow through
Understand how and why people buy
Learn new selling skills to dramatically increase conversion rates, including rapport building and communication strategies
Understand how to sell to four key personality types
Overcome objections
Learn how to ask great questions
Understand how to ask for the sale
Who is this for?
If you're serious about increasing profits from your business, you'll want to ensure your entire sales team receives the best sales training there is. SalesRICH is a simple and easy to understand training programme that is aimed primarily at people who are expected to generate business, but may not have the experience in how to go about this, or who would like to improve their current skillset.
Trainer Details:
Your trainer for the day is Mandy Hildred. Mandy is a franchisee of ActionCOACH Business Coaching and has been coaching and training clients throughout North and East Yorkshire for over 13 years. She is passionate about helping businesses grow and increase profits and has worked with over 100 different businesses in the area.
For further information or to book on to this workshop, please click here or contact l.holt@hull-humber-chamber.co.uk
Agenda
Non-Chamber Member
Category
Start Time
End Time
Price (ex. VAT)
Training
09:30
16:00
£245.00
Chamber Member
Category
Start Time
End Time
Price (ex. VAT)
Training
09:30
16:00
£195.00
Click BOOK NOW below to choose and book the events you wish to attend.
Book now
The deadline for bookings is March 02, 2020 12:00.