Preference Rules of Origin (pm) - Online
Date
November 21, 2022
Location
Online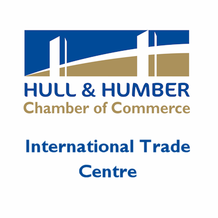 To qualify for a reduced or nil rate of duty, importers need to comply with the rules of origin set out in the trade agreements they are trading under. This means that importers need to be able to prove the economic nationality – ORIGIN – in a way that satisfies the criteria set out in the agreement.
This half day course takes an in-depth look at the rules of origin, providing clarity between preference origin and non-preference origin and how to establish where goods originate "officially".
COURSE PROGRAMME:
Explanation of "origin"
Rules for Non-Preferential origin
Rules for Preferential origin
Trade Agreements
Movement certificates – EUR1
EU – UK Trade Agreement
Preference on imports to include the General System of Preference (GSP)
Commodity codes and the Tariff
COURSE OUTCOME: Delegates will have gained the knowledge of how origin is established, how to complete the relevant documentation, how to claim preferential tariffs and the internal requirements to support the process.
WHO SHOULD ATTEND? This course is suitable for those working in an Export or Import environment that need further detailed information on origin calculations and how this affects sales and purchases.
This course is accredited by the British Chambers of Commerce and upon completion of a written revision paper, delegates will receive a BCC accredited certificate, subject to a pass mark of 50%, plus one credit towards the Foundation Award in International Trade. You will need to achieve 6 credits to be awarded with the Foundation Award, a nationally recognised qualification.
For further information or to book on to this course, please click Book Now or contact Lorraine Holt at l.holt@hull-humber-chamber.co.uk
Please note that cancellations less than 14 days before the date of the course are non-refundable.
Agenda
Non-Chamber Member
Category
Start Time
End Time
Price (ex. VAT)
International Trade
13:30
16:30
£180.00
Chamber Member
Category
Start Time
End Time
Price (ex. VAT)
International Trade
13:30
16:30
£155.00
Click BOOK NOW below to choose and book the events you wish to attend.
Book now
The deadline for bookings is November 14, 2022 16:30.