HMRC Customs Special Procedures - Webinar - FULL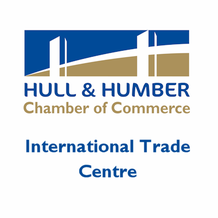 Special procedures are schemes available to importers and exporters to waiver, suspend or drawback customs duties. When operating under a special procedure goods are still within the control of HMRC even though they have been released from the place of arrival.
Under any authorisation process HMRC check that the company has relevant written procedures and skilled staff and determines how to use and maintain records for each procedures so it is important to understand your obligations.
This half day seminar will feature an explanation of Customs Special Procedures, including Inward Processing.
If you are trading internationally and import raw materials and/or components to use in your manufacturing process, then you could be eligible for Customs import duty and Import VAT relief on these imported goods. Having an Inward Processing Authorisation enables a you to suspend customs duty and VAT at importation, use the goods in your manufacturing process and then export the finished goods. (conditions of an IP authorisation will apply)
Inward processing and the EU
Currently goods purchased from within the EU are mostly in free circulation (with a few exceptions), so when the UK leaves the EU and the UK becomes a 3rd country, import duty and VAT may become applicable to these goods. After the UK leaves the EU, using the inward processing regime could therefore assist UK businesses when importing these same goods by suspending duty and VAT at the UK border subject to the conditions of their IP authorisation.
Seminar content:
Special Procedures:
Transit
Storage- Customs Warehousing & Freezones
Specific Use - Temporary Admission & End Use
Processing - Inward & Outward
Inward Processing
Aims of IP, Methods of IP, Conditions of approval, Types of authorisation
Calculation of duty advantage, Economic codes to be used, Receipts into IP
Movements into and out of IP, Processing under IP, Disposals
Third Country Export, Discharging IP, Disposal to Free Circulation .
Equivalence / Accounting Segregation, Prior Export Equivalence, Bill of Discharge
WHO SHOULD ATTEND?
This event is essential for those exporting/importing businesses, freight forwarders, and customs agents who need to be aware of the current customs facilitations available to them now in order to help them prepare for Brexit.
For further information or to book on to this seminar, please click below or contact l.holt@hull-humber-chamber.co.uk
Agenda
Delegate Fee
Category
Start Time
End Time
Price (ex. VAT)
International Trade
09:30
10:30
Free
Bookings are no longer being taken for this event.