HMRC CDS Update - Webinar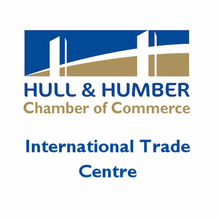 If you import or export goods from or to outside the EU, declarations must be submitted to HMRC via the computer system known as Customs Handling of Import and Export Freight (CHIEF). The declaration containing the information of your import or your export is known as the Single Administrative Document (SAD), also known in the UK as C88.
CHIEF has been in place for over 20 years and is now old technology that needs to be replaced. It is being slowly phased out and replaced by CDS, a modern and flexible system that can handle the anticipated future import and export growth.
This webinar will provide a high level overview of CDS and an update on the CDS system.
Agenda
Delegate Fee
Category
Start Time
End Time
Price (ex. VAT)
International Trade
10:45
11:45
Free
Book now
The deadline for bookings is July 15, 2020 14:30.