Export Documentation / Understanding Export - Virtual Training Course - FULLY BOOKED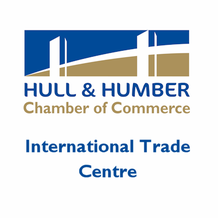 This one day course provides delegates with the necessary skills and knowledge to prepare and process documents encountered when exporting goods overseas. It is fully supported with user friendly notes to ensure they can operate effectively in the workplace.
COURSE PROGRAMME:
Clear understanding of all documents required in the export process
Understand the key pieces of information required for each document
Country specific requirements and information
Documents required for temporary movements - beyind the EU
Preference documents
Contract of carriage and freight documentation
Marine insurance
HMRC obligations
Course Outcome
At the end of the programme delegates will have received training to ensure they can confidently deal with export documents within their organisation, ensuring both legal compliance and cost effectiveness for all of their exports.
VIRTUAL COURSE: This is a virtual training course which you can attend via a computer, laptop, smartphone or tablet from your home or office. The course runs in real time and delegates are able to interact with the trainer and other delegates, jsut as you would during a face-to-face training course.
WHO SHOULD ATTEND?
This course is suitable for all involved in export administration, export sales and freight moving. Newcomers and experienced staff needing a refresher programme on current requirements will benefit greatly from this programme.
This course is accredited by the British Chambers of Commerce and upon completion of 2 written revision papers, delegates will receive a BCC accredited certificate, subject to a pass mark of 50%, plus two credit towards the Foundation Award in International Trade. You will need to achieve 6 credits to be awarded with the Foundation Award, a nationally recognised qualification.
For further information, please contact l.holt@hull-humber-chamber.co.uk or click below to book on to this course.
Grant funding is available from HMRC with up to 100% of training cost covered. Please note the availability of this funding is limited and eligibility criteria applies. Please click here to find out more (https://www.customsintermediarygrant.co.uk/)
CANCELLATION TERMS: Please note that cancellations less than 14 days before the date of the course are non-refundable. The cancellation must be in writing and sent to l.holt@hull-humber-chamber.co.uk indicating the name of the course you are cancelling for and delegate(s) details. If a booking is not cancelled and the delegate does not attend, full event costs will still apply.
Agenda
Non-Chamber Member
Category
Start Time
End Time
Price (ex. VAT)
International Trade
09:30
16:00
£265.00
Chamber Member
Category
Start Time
End Time
Price (ex. VAT)
International Trade
09:30
16:00
£215.00
Click BOOK NOW below to choose and book the events you wish to attend.
Bookings are no longer being taken for this event.