Customs Declaration Training - Online
Date
May 20, 2021
Location
Online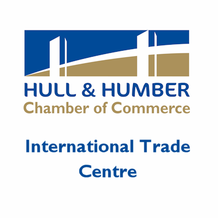 The UK left the EU on 31st January 2020 and the transition period came to an end on 31st December 2020. Businesses must to take action to be ready for a new border operating environment, which includes preparing for significantly higher level of customs declarations and associated administration.
Are you a customs agent? Or does your company use customs agents and intermediaries to help you trade with the EU?
If so, you need to know how to meet customs requirements fast and efficiently now that the UK has left the EU. There are new processes to follow and new forms to complete.
We can help.
Our training is an introduction to customs declarations and will highlight what you need to know to complete customs declarations accurately and efficiently.
LEARNING OBJECTIVES:
To give attendees basic working knowledge of how to complete the information needed for simple import and export customs declarations entries.
KEY LEARNING OUTCOMES:
Introduction to trade
Business responsibilities
Export process
Import Process
Valuation
Commodity codes
Customs procedures codes
Export and import controls
Reliefs
Preferences
Customs simplified procedures
Assessment: No formal exam will be taken however delegates will get to complete simulated forms to ensure they can complete simple customs declarations correctly.
Please note there will be a 3 hours online learning that delegates are advised to complete before the course to get the most out of the day.
WHO SHOULD ATTEND? This course is suitable for those who need an understanding of customs regimes and how to complete a basic customs declaration form.
SME BREXIT SUPPORT FUND: You can apply for up to £2,000 through the SME Brexit Support Fund to pay for practical support, including training and/or professional advice, if you are a trader with up to 500 employees and no more than £100 million annual turnover.
For further information or to book on to this course, please click below or contact l.holt@hull-humber-chamber.co.uk
Please note that cancellations less than 14 days before the date of the course are non-refundable.
Agenda
Non-Chamber Member
Category
Start Time
End Time
Price (ex. VAT)
International Trade
09:30
16:00
£350.00
Chamber Member
Category
Start Time
End Time
Price (ex. VAT)
International Trade
09:30
16:00
£280.00
Click BOOK NOW below to choose and book the events you wish to attend.
Book now
The deadline for bookings is May 13, 2021 12:00.