Customs Declaration Service (CDS) Update - FULLY BOOKED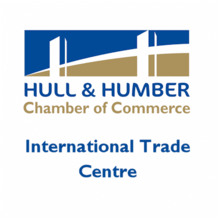 The Customs Declaration Service (CDS) will replace the current Customs Handling of Import and Export Freight (CHIEF) service. This is the computer system currently used to process Customs declarations. John Griffiths, the local HMRC International Trade Development Liaison Officer(ITDLO), will be providing an update on CDS.
Therefore if you are currently importing goods from, or exporting goods to, countries outside the EU, then you or your freight forwarder will be using CHIEF to:
process declarations for goods entering and leaving the UK or EU through ports and airports
calculate and pay the correct duty and taxes
complete customs information electronically
These functions will be available on CDS but there will be differences with the new service.
The presentation will feature:
an overview of CDS
a walkthrough of the first type of declaration made via CDS
and details of new information that may be required from Importers and by their freight forwarders in order to complete a declaration on their behalf.
For further information, please contact Lorraine Holt at l.holt@hull-humber-chamber.co.uk
Agenda
Delegate Fee
Category
Start Time
End Time
Price (ex. VAT)
International Trade
10:30
13:00
£45.00
Bookings are no longer being taken for this event.