Customs Compliance, Procedures and Documentation - Virtual Training Course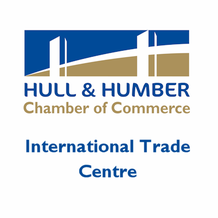 This one day course is designed to increase understanding of customs procedures for both imports and exports. It will consider the impact of the latest UK Customs Procedures as they have evolved under the Union Customs Code and will explain in detail your obligations and responsibilities to HMRC. It will outline the duties and taxes currently payable on entry of goods into the UK and the bases of calculation, and also the need to produce a proof of removal for VAT reconciliation.
The course will also briefly consider some of the duty relief regimes currently available. International traders must be aware of the need for accurate customs entries and we will look at the critical information required including Commodity, Tariff and Customs Procedures Codes.
COURSE PROGRAMME:
The role of HMRC
World Trade
Intra EC Trade (subject to Brexit outcomes)
Duties and VAT
Duty Relief Regimes
Export and Import Declaration Entries
Classification of Goods
Customs Procedures Codes
Rules of Origin and Preferential Trade
UCC
Managing the Customs Process
COURSE OUTCOME: Delegates will understand the Customs import and export procedures and documentation required to ensure that import and export movements are as cost effective and frictionless as possible. It will help identify possible cost savings, including whatever Brexit may bring.
VIRTUAL COURSE: This is a virtual training course which you can attend via a computer, laptop, smartphone or tablet from your home or office. The course runs in real time and delegates are able to interact with the trainer and other delegates, jsut as you would during a face-to-face training course.
WHO SHOULD ATTEND? Anybody involved in the import or export process should attend. It is suitable for those new to import and export and those wanting to update their knowledge.
This course is accredited by the British Chambers of Commerce and upon completion of a written revision paper, delegates will receive a BCC accredited certificate subject to a pass mark of 50% plus one credit towards the Foundation Award in International Trade. You will need to achieve 6 credits to be awarded with the Foundation Award, a nationally recognised qualification.
To book on to this course, please click below or for further information, please contact Lorraine Holt at l.holt@hull-humber-chamber.co.uk
Grant funding is available from HMRC with up to 100% of training cost covered. Please note the availability of this funding is limited and eligibility criteria applies. Please click here to find out more (https://www.customsintermediarygrant.co.uk/)
CANCELLATION TERMS: Please note that cancellations less than 14 days before the date of the course are non-refundable. The cancellation must be in writing and sent to l.holt@hull-humber-chamber.co.uk indicating the name of the course you are cancelling for and delegate(s) details. If a booking is not cancelled and the delegate does not attend, full event costs will still apply.
Agenda
Non-Chamber Member
Category
Start Time
End Time
Price (ex. VAT)
International Trade
09:30
16:00
£265.00
Chamber Member
Category
Start Time
End Time
Price (ex. VAT)
International Trade
09:30
16:00
£215.00
Click BOOK NOW below to choose and book the events you wish to attend.
Book now
The deadline for bookings is May 07, 2020 12:00.